Donors Work to Expand Opportunities for Educational Aid Through New Awards, Initiatives
     WATERTOWN — The Northern New York Community Foundation, in partnership with private donors, 33 public school districts and two private schools, has awarded scholarships to 485 students from Jefferson, Lewis and St. Lawrence counties that will help them pursue post-secondary educational goals.
     Thanks to the generosity of hundreds of donors who continue to make gifts that support Community Foundation scholarships, opportunities for students this year have grown through the establishment of new awards and partnerships. Awards to 485 students in the three counties total more than $1 million. 
     In the past year, donors created 26 new scholarships at the Community Foundation. Another nine scholarships were transferred to the Foundation from donors and partnering school districts to administer on their behalf.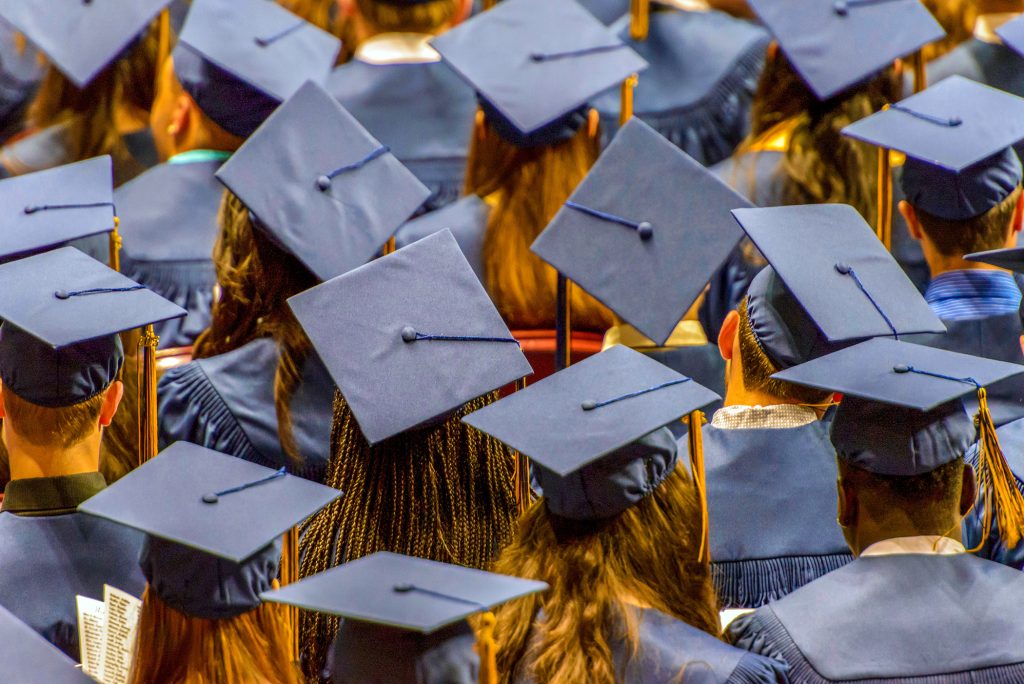 Community Foundation scholarship support awarded to 550 students across all post-secondary educational awards totals $1.25 million this program year.
     "Throughout our 93-year history, investments in education have been a cornerstone of how donors have expressed their desire to make a lasting difference. This tradition is as strong as ever and the impact just as great and with a greater geographic reach," said Rande S. Richardson, Community Foundation executive director.  "It is also worth noting that many of our scholarships were created in honor or in memory of individuals who have had an impact on our community during their lifetimes, and it is meaningful to see their imprint continue on through the lives of others."
     An additional 47 students from schools located outside the three counties were awarded scholarships administered through the Northern New York Community Foundation. In most cases, these awards were established by local donors who maintain strong ties to specific out-of-area schools.
     Nine scholarships were also awarded to nontraditional students who may be returning to post-secondary studies after a break from school or who are older adults, pursuing college, vocational, or technical education for the first time. Through its partnerships with the 10th Mountain Division Association, the Community Foundation facilitated 33 scholarships to students with ties to the U.S. military. The Foundation also administers the Herring College Memorial Fund, which provides freshman scholarships for students pursuing studies in science, technology, engineering, mathematics, and related fields. In 2014, the Thousand Islands Foundation became a component fund of the Community Foundation, which now helps to administer scholarships awarded to graduates of Alexandria, LaFargeville, Lyme, and Thousand Islands high schools on its behalf.
     Additionally, the Community Foundation administers the Jefferson-Can Community Scholars Program in partnership with the Jefferson Community College Foundation and alumnus Stephen Can. The Jefferson-Can Community Scholars Program awards Jefferson and Lewis County high school seniors who are in the top 15 percent of their graduating class a merit-based scholarship for the first two semesters of study at Jefferson Community College.
     The Northern New York Community Foundation awards hundreds of scholarships annually and, in many cases, students may receive more than one award from the Community Foundation. All scholarships are made possible through the philanthropic spirit of groups and individuals from across Northern New York.
     Scholarships are popular choices for many as a preferred method of charitable giving and are as varied as the individuals and groups that create them. Criteria for many scholarships the Community Foundation stewards include geography, major of study, college or university attended, student achievements and much more. Several scholarships may also serve as a tribute to loved ones. Most important, each scholarship is a gift that supports the education of local students, helping them to pursue their academic goals.
     The Community Foundation also partners with 11 public and two private school districts to steward educational foundations and general endowment funds. In recent years, many donors have expressed interest in supporting their favorite local school in broad or more directed ways, for things other than scholarships. Through school educational foundations, alumni, parents, teachers, retirees, and others for whom their school holds special meaning can leave a legacy.
     A complete list of available scholarships and the applications may be found at nnycf.org/scholarships. The following students, listed by county, school district and type, were awarded scholarship to support studies in 2022-2023:
Jefferson County
Lewis County
St. Lawrence County
Outside tri-county area
Franklin County
Herkimer County
Oneida County
Onondaga County
Oswego County
Other Out-of-Region High Schools
Nontraditional Student Scholarships
10th Mountain Division (LI) Scholars
About the Northern New York Community Foundation
     Since 1929, the Northern New York Community Foundation has invested in improving and enriching the quality of life for all in communities across Jefferson, Lewis, and St. Lawrence counties.
     Through partnerships with businesses and organizations, charitable foundations, and generous families and individual donors, the Community Foundation awards grants and scholarships from an endowment and collection of funds that benefit the region. Its commitment to donors helps individuals achieve their charitable objectives now and for generations to come by preserving and honoring legacies of community philanthropy while inspiring others.
     The Community Foundation is a resource for local charitable organizations, donors, professional advisors and nonprofit organizations. It also works to bring people together at its permanent home in the Northern New York Philanthropy Center to discuss challenges our communities face and find creative solutions that strengthen the region and make it a great place to live, work, and play.