Accomplished lacrosse player to continue play at Division 1 level in Massachusetts
WATERTOWN — Watertown High School senior Joseph J. Girardi was named the 2023 recipient of the Northern New York Community Foundation Coach Matthew J. Branski Award.
A standout Cyclones lacrosse player, Joseph will attend the University of Massachusetts-Lowell this fall where he has committed to continue his playing career on the Division I squad. He is the son of Joseph and Kristin Girardi, Watertown.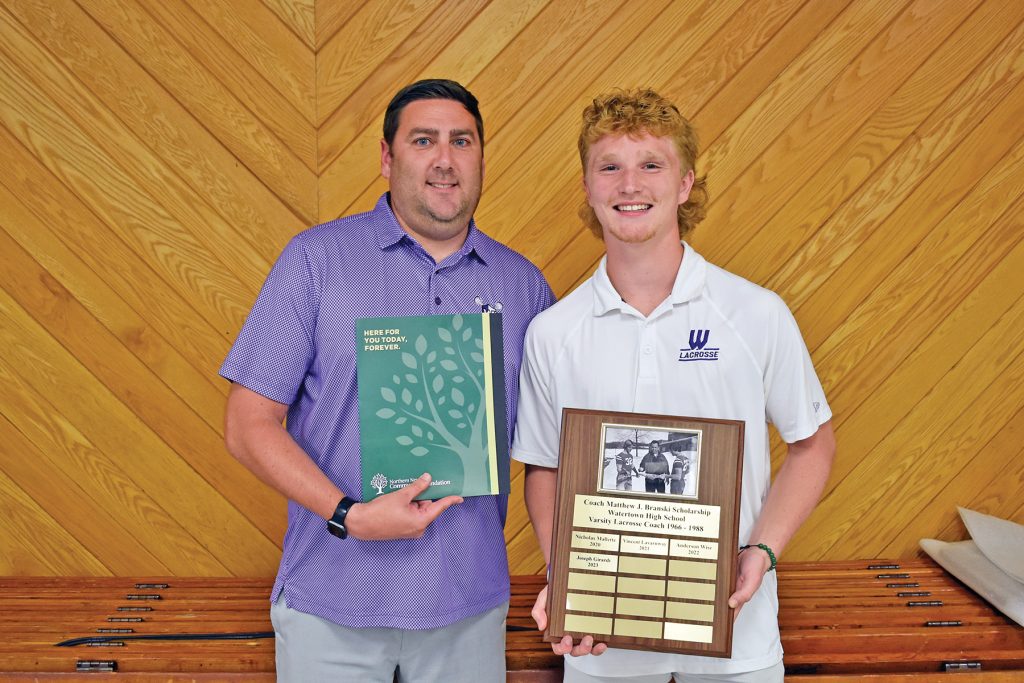 The Coach Matthew J. Branski Award was established at the Community Foundation shortly after his passing in January 2020 to honor his leadership as a decades-long lacrosse coach and Watertown High School teacher who mentored countless students and athletes on and off the field.
Highly regarded by players, parents, fellow teachers and coaches, Mr. Branski was a true friend who always ensured each player was treated with respect. While he demanded excellence, he inspired such results through the example he set for others.
His passion for the game of lacrosse was matched equally by the same for Watertown High School, and the young men on his teams were genuinely excited to play. Some of his players went on to pursue lacrosse careers in officiating and coaching at both the high school and collegiate levels. In 2002, Mr. Branski reached the pinnacle of his career when he was inducted into the Upstate New York Chapter of the U.S. Lacrosse Hall of Fame.
Branski Award honorees are veterans of the Watertown High School boys lacrosse program and demonstrate a hard-working attitude, dedication to the sport, determination to lead, and exhibit good sportsmanship. Students with plans to play collegiate lacrosse receive strong consideration for the award.
Brian Navarra, Watertown varsity boys head lacrosse coach, and Shane Simser, assistant coach, presented Joseph with the award, which includes a $500 scholarship.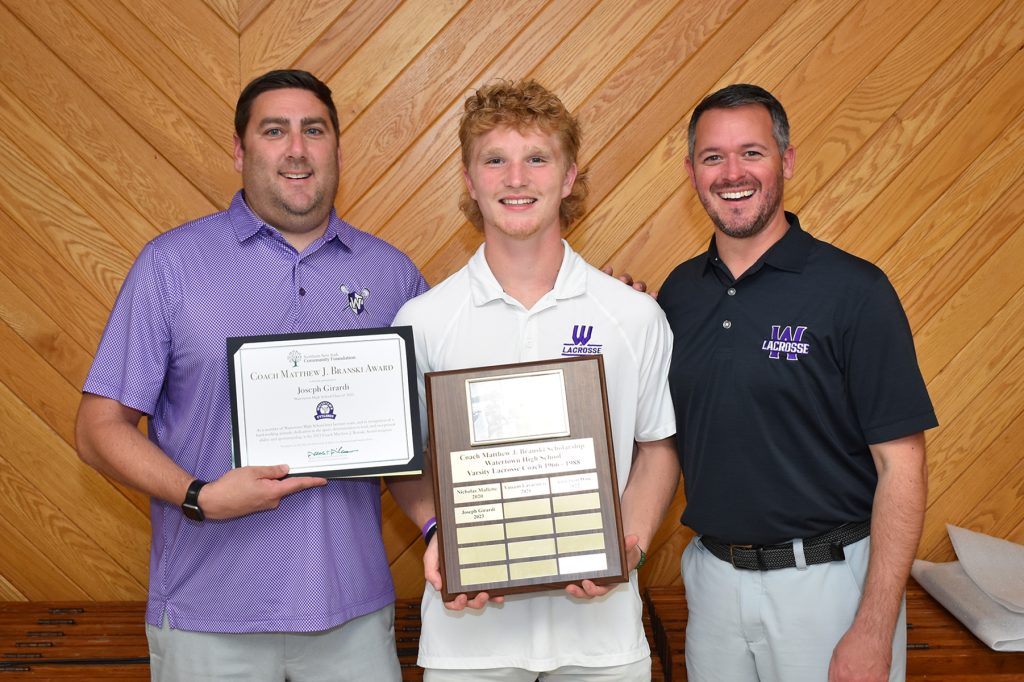 About the Northern New York Community Foundation
Since 1929, the Northern New York Community Foundation has invested in improving and enriching the quality of life for all in communities across Jefferson, Lewis, and St. Lawrence counties.
Through partnerships with businesses and organizations, charitable foundations, and generous families and individual donors, the Community Foundation awards grants and scholarships from an endowment and collection of funds that benefit the region. Its commitment to donors helps individuals achieve their charitable objectives now and for generations to come by preserving and honoring legacies of community philanthropy while inspiring others.
The Community Foundation is a resource for local charitable organizations, donors, professional advisors and nonprofit organizations. It also works to bring people together at its permanent home in the Northern New York Philanthropy Center to discuss challenges our communities face and find creative solutions that strengthen the region and make it a great place to live, work, and play.