Sunrise Rotary Foundation Selects Victims Assistance Center for $5,000 Grant to Support its Fresh Start Program
     WATERTOWN — Watertown Sunrise Rotary's 20th Annual Taste of the Town returns this Saturday from 11 a.m. to 2 p.m. at the Jefferson Community College McVean Center Gymnasium.
     More than two-dozen local restaurants and food establishments will be on hand for patrons to enjoy a sample of their best dishes as they compete for bragging rights and awards in several categories including the coveted "People's Choice" award.
     Admission at the door is $3 with a discount available for military members. Tasting tickets are $1 each or $10 for 12 and $20 for 25. Doors close for public admission at 1:30 p.m. Saturday's event is made possible, in part, through generous corporate support from United Foodservice Operators and a host of local businesses and organizations.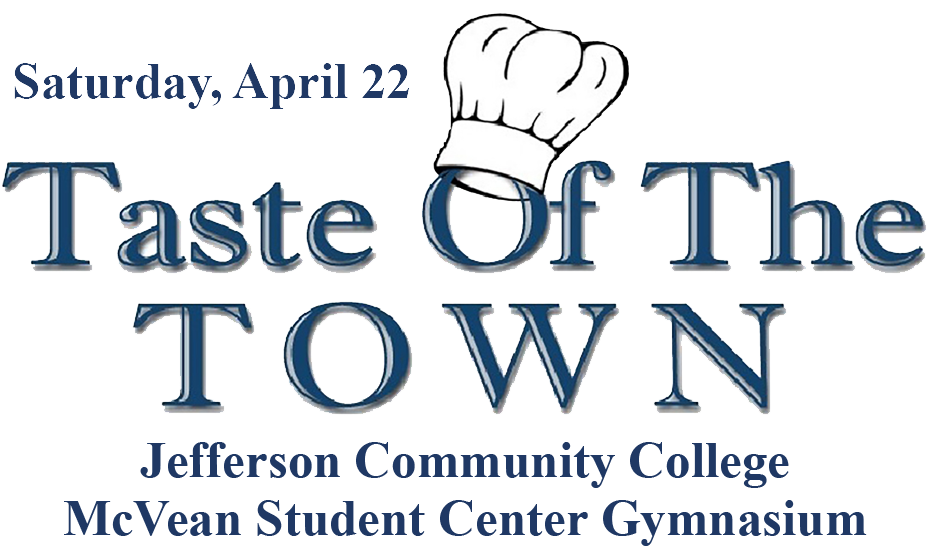 "We are excited to offer the community a family-friendly event to enjoy while helping many great local eateries share a taste of their best," said Pat Signor, Watertown Sunrise Rotary Club member and Taste of the Town event chair.
     At 1:30 p.m., the Watertown Sunrise Rotary Club Foundation will present a $5,000 Taste of the Town grant to the Victims Assistance Center of Jefferson County to support its Fresh Start Program. The Sunrise Rotary Club Foundation is a Northern New York Community Foundation charitable affiliate.
     The Victims Assistance Center was selected for the competitive Taste of the Town grant by a committee of Sunrise Rotary Club members from nearly a dozen applicants. This is the sixth year that a North Country nonprofit will be awarded a Taste of the Town grant. 
     "'Service Above Self' is a guiding value of Watertown Sunrise Rotary, and by offering a local nonprofit a one-time grant, together, we build a lasting partnership," Sunrise Rotary Club President Christian Lopez said. "We appreciate the many great sponsors who have made this weekend's event possible and helped our Club support a worthy nonprofit organization that helps many people in our communities."
     The following restaurants and food and beverage vendors are among those scheduled to participate in Saturday's Taste of the Town: A Taste NY Market, Bechaz Riverdale Cheese & Gelatería, Black Tie Cocktail Syrups, Blue Mountain Spring Water & Coffee, Busted Grapes, Cam's Pizzeria, Celest Jamaican Cuisine, CoreLife Eatery, Dark Island Spirits, Desserts by Design, Eagle Beverage, Empire Square, Flavors of the Philippines, Garland City Beer Works, Great Lakes Cheese, The Grille at Hilton Garden Inn, Longhorn Steakhouse, Miz Betty's Delights, Natural Nook, Olive Garden, Piggly Wiggly/Grand Union, Spokes Craft Beer & Tapas, Stewarts Shops, Tug Hill Roasters, Tug Hill Vineyards, WayBack Burgers, Wise Guys
Ristorante, and Wish Thai Kitchen.
     Additional Taste of the Town event sponsors include Ames Brothers Collision, Carthage Savings & Loan, Cheney Tire, Doyle Security, GYMO Architecture, Engineering & Land Surveying, Johnson Lumber, Kinney Drugs Foundation, Knowlton Technologies, National Grid, Northern Credit Union, Northern Glass, Northern New York Community Foundation, RBC Wealth Management—Watertown, Samaritan Medical Center, Watertown Savings Bank and Watertown Urgent Care. Media sponsors include Newzjunky, Tunes 92.5/104.5 FM, and WWNY-TV7 / Fox 28.
About Sunrise Rotary and Taste of the Town
     Taste of the Town is a Watertown Sunrise Rotary annual event that offers the public an opportunity to "taste" a variety of food and beverage items from dozens of local restaurants, caterers, wineries, and other food and beverage businesses. Each year, more than 1,000 people participate in the event to sample cuisine from locally owned and nationally franchised food establishments. The event is also a fundraiser that helps to support North Country nonprofits.
     Proceeds from this family-fun event provide funding for Watertown Sunrise Rotary and a North Country nonprofit organization that, through a competitive grant application, is awarded a Watertown Sunrise
Rotary Foundation Taste of the Town grant.
     Watertown Sunrise Rotary's main objective is service to the community, in the workplace, and around the globe. Local projects funded and serviced by the club include playgrounds, park beautification, a summer camp for developmentally challenged children, holiday parties for underprivileged children, support of local scholarships, and various nonprofit and community donations.
About the Northern New York Community Foundation
     Since 1929, the Northern New York Community Foundation has invested in improving and enriching the quality of life for all in communities across Jefferson, Lewis, and St. Lawrence counties.
     Through partnerships with businesses and organizations, charitable foundations, and generous families and individual donors, the Community Foundation awards grants and scholarships from an endowment and collection of funds that benefit the region. Its commitment to donors helps individuals achieve their charitable objectives now and for generations to come by preserving and honoring legacies of community philanthropy while inspiring others.
     The Community Foundation is a resource for local charitable organizations, donors, professional advisors, and nonprofit organizations. It also works to bring people together at its permanent home in the Northern New York Philanthropy Center to discuss challenges our communities face and find creative solutions that strengthen the region and make it a great place to live, work, and play.