Eight County-Based Nonprofits to Share nearly $420,000 in Funding; Applications for Second Funding Round Due in August
     WATERTOWN — The Northern New York Community Foundation is pleased to announce $419,465 in grant funding from the American Rescue Plan Act (ARPA) COVID Recovery Program to aid to eight organizations that serve county residents.
     The program is made possible through $1 million in funding that county officials allocated to help nonprofits respond to and recover from the negative impacts of the coronavirus pandemic.
     Jefferson County has partnered with the Community Foundation to administer the federal grant program and steward ARPA State and Local Recovery Funds in accordance with United States Treasury guidelines.
      "We are pleased partner to put these resources to work in support of Jefferson County residents. The first round was quite competitive and we are confident that the extensive review process allowed input from a variety of perspectives. These initial commitments touch varied aspects of quality of life in ways that make a meaningful difference that are both immediate and lasting. We very much appreciate the County's trust and confidence in us," said Rande Richardson, Community Foundation executive director.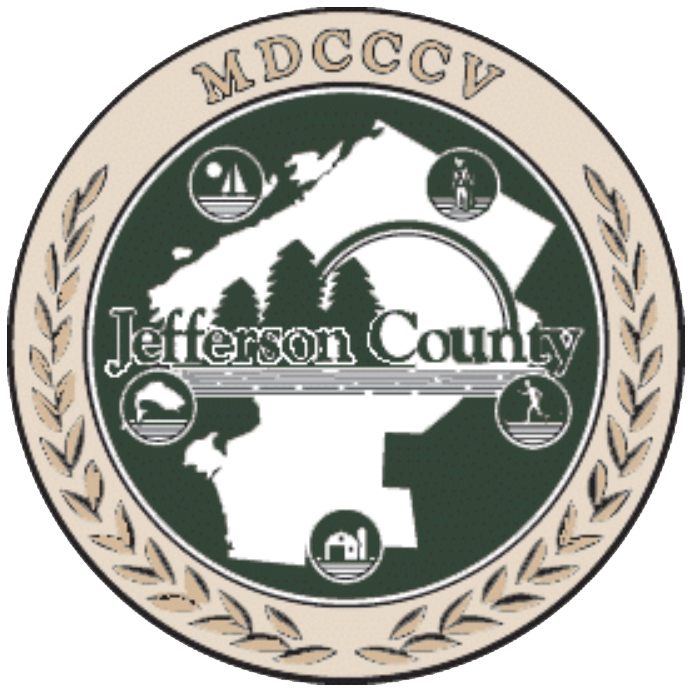 Community Foundation staff and county officials have worked together to ensure a diverse range of nonprofit organizations impacted by the COVID-19 pandemic were awarded funding from the initial applicants. 
      "Very early in our funding review process the Board of Legislators recognized that some of the available ARPA resources needed to be channeled to local nonprofit agencies serving Jefferson County residents in multiple ways that were also negatively impacted by COVID-19," Jefferson County Administrator Robert F. Hagemann said. "Upon reaching out to the Northern New York Community Foundation for assistance, the leadership team graciously agreed to help. In so doing, we were ensured that this effort would prove most successful by adding their thorough expertise to the outreach, review, and distribution aspects for this important funding."
     Mr. Hagemann added that the "culmination of those efforts has resulted in the awarding of appropriate levels of financial assistance to eight very worthy local agencies and organizations, with another round of funding applications to commence in the very near future. Jefferson County is most appreciative of the assistance provided by the Community Foundation."
     Recipients of the first round of Nonprofit COVID Recovery Program of Jefferson County grants are:
Hospice of Jefferson County, $222,500 to help recover costs associated with its recent resident facility expansion, specifically design upgrades that include enhanced ventilation and filtration to properly care for patients and safeguard from airborne infections like the COVID-19 virus. Grant funding relieves Hospice of unforeseen financial costs brought by the pandemic while also ensuring optimal spaces are available for patient care that meet current health care standards.
Salvation Army of Watertown, $72,000 to help recover expenses the organization accrued through the pandemic as it expanded emergency food programs in response to significant increases in demand for basic and essential needs while food costs soared. Grant funding will be allocated to help cover one year of food and soup kitchen inventory.
Family Counseling Service of Northern New York, $60,000 to help address the significant spike in demand for mental health services that soared throughout the pandemic. Family Counseling is working to recruit and retain mental health professionals to support the burgeoning caseload across the county. The organization has documented evidence of the impacts the pandemic has had on the population, especially low-income residents, resulting in serious mental wellness challenges. Grant funding will support efforts to hire and train clinicians to help local individuals, couples and families who face mental health challenges.
Jefferson County SPCA, $31,911 to help recover construction cost increases it absorbed during a
recent surgical wing renovation that will significantly enhance animal care in the community. The renovation was completed during the pandemic, but rising building material and labor costs forced it to cut essential items from the project.

 

Northpole Fire Company, $12,104 to help the organization secure remaining personal protective
equipment and turnout gear for two firefighters. The department was unable to raise enough money during the pandemic due to cancellation of events and activities.

 

Wilna-Champion Transportation Association, $7,000 to support documented losses incurred during the pandemic. The association is funded primarily by donations to provide transportation for an average 100 seniors and disabled persons in and around the Carthage community.
Historical Association of South Jefferson, $7,000 to recover monies lost from fundraising events canceled during the pandemic that would have helped the association complete several priority projects at its main campus in Adams.
Paynter Senior Center, $6,950 to help the organization recover from documented losses related to the pandemic. Programming for older adults living in St. Lawrence River communities was canceled during the pandemic resulting in a loss of anticipated donations, program fees, and budgeted support from townships.
About the ARPA Nonprofit COVID Recovery Program
     A second round of grants will be awarded in September through the COVID Recovery Program. Jefferson County nonprofit organizations are encouraged to apply for funding by Friday, August 18.
     The competitive grant program is available to Jefferson County nonprofit organizations that meet the following criteria:
Located in Jefferson County and classified by the federal government and New York State as an active, 501(c)(3) nonprofit.
Are requesting funds which will benefit Jefferson County residents.

 

Are requesting funds to support programs or projects that address pandemic response needs and/or alleviate documented financial hardships for the organization caused by the pandemic.
     As funds are limited and the process is competitive, to best ensure equitable distribution of funds, organizations that have not received prior funding from Jefferson County or other governmental entities
will receive priority consideration.
     Documented expenses for programs and projects that were impacted by the pandemic and underway between March 2021 and present day are eligible for funding consideration. Funding will not be awarded for general operating expenses.
     In the interest of benefitting the greatest scope of community needs, grant awards supporting capital items should not exceed 50 percent of the total cost related to the specific request being made. Organizations may only submit one application at a time.
     Grant applications must be completed through the Community Foundation's online Grant Lifecycle Manager portal, which may be accessed at bit.ly/grant-portal. The application process is similar to the Community Foundation's general grant program. If funding remains after the second allocation of grants, additional application opportunities will be made available.
     Organizations receiving support from the Nonprofit COVID Recovery Program are required to sign a grant agreement upon notification of the award before funds are disbursed. 
     Based on expectations outlined by ARPA and Jefferson County, grantees are also required to complete periodic follow-up reports detailing how the grant money is being expended. When grant funding has been fully spent by an organization, a complete grant report is required within 30 days. All grant funds must be expended by December 2024 with grant reports filed. 
     Contact Max DelSignore, Community Foundation assistant director, max@nnycf.org, or Kraig Everard, director of stewardship and programs, kraig@nnycf.org, with questions about ARPA funding. 
About the Northern New York Community Foundation
     Since 1929, the Northern New York Community Foundation has invested in improving and enriching the quality of life for all in communities across Jefferson, Lewis, and St. Lawrence counties.
     Through partnerships with businesses and organizations, charitable foundations, and generous families and individual donors, the Community Foundation awards grants and scholarships from an endowment and collection of funds that benefit the region. Its commitment to donors helps individuals achieve their charitable objectives now and for generations to come by preserving and honoring legacies of community philanthropy while inspiring others.
     The Community Foundation is a resource for local charitable organizations, donors, professional advisors and nonprofit organizations. It also works to bring people together at its permanent home in the Northern New York Philanthropy Center to discuss challenges our communities face and find creative solutions that strengthen the region and make it a great place to live, work, and play.