Charitable Organizations Serving St. Lawrence County Invited to Apply by October 21
     WATERTOWN — The Dr. D. Susan Badenhausen Legacy Fund of the Northern New York Community Foundation is now accepting grant applications for 2022 funding from charitable organizations whose work improves the quality of life in St. Lawrence County.
     Grant funding is available to nonprofit organizations that serve St. Lawrence County and whose efforts align with one or more of the following focus areas: arts and culture; conservation and wildlife preservation; educational programs; and general health and well-being.
     The fund benefits causes and organizations that Dr. Badenhausen treasured and valued most and serves as an enduring embodiment of her interests and passions while providing annual grants to organizations that support the same. 
     "Because of Dr. Badenhausen's foresight and generosity and the structure of her legacy fund, her positive impact is able to continue year after year in St. Lawrence County," said Rande Richardson, Community Foundation executive director. "We are hopeful that organizations who can benefit from this opportunity will inquire as to how their program, project, or initiative might best align with the fund's charitable purposes."
     All organizations seeking grant support must apply by Friday, Oct. 21, 2022 through the Community Foundation's online Grant Lifecycle Manager, which may be accessed at nnycf.org/grants. 
     Up to a total of $50,000 in funding is available this year. Successful applicants may receive full or partial funding of their requested amount with a year from the date of the award to complete the project or program.While a single project could be funded, it has been the general practice to accommodate several grants that are meaningful in nature with the total funding available.
     Applicants are strongly encouraged to contact the Foundation to discuss requests before submission. Requests will not be considered for work commencing prior to Dec. 31, 2021, and requests for reimbursement of any project or program will not qualify.
     In 2021, five projects were awarded grant support that include: Brasher-Stockholm Recreation Commission to expand amenities and complete property improvements at the Tri-Town Community Center; St. Lawrence County Arts Council to support its second North Country Arts Festival this fall; North Country Children's Museum to help complete an interactive kids stage that SUNY Potsdam theater students will staff; Orchestra of Northern New York to support a partnership with Carnegie Hall's Weill Music Institute LINK UP Program; and St. Lawrence County Historical Association to create new, interactive children's exhibits featuring videos and workshops focused on the history of St. Lawrence County's indigenous peoples. 
     This permanent charitable fund was established at the Community Foundation in 2019 through a bequest from St. Lawrence County resident and retired physician Dr. D. Susan Badenhausen who passed away in September 2018 at the age of 83. The Foundation administers the fund in collaboration with longtime representatives of Dr. Badenhausen's legacy who review applications and recommend grant funding.
     Successful applicants will have up to one year to complete their project or program. Applications and guidelines for the Dr. D. Susan Badenhausen Legacy Fund may be accessed through the Foundation's Grant Lifecycle Manager portal.
     Complete grant proposals must be submitted online by 5 p.m., Friday, Oct. 21, 2022. Grant decisions will be announced in early 2023. The Community Foundation will notify all applicants of the status of their grant by Friday, Jan. 13, 2023. Contact Kraig Everard, Community Foundation director of stewardship and programs, with questions or to learn more at kraig@nnycf.org, or 315-782-7110.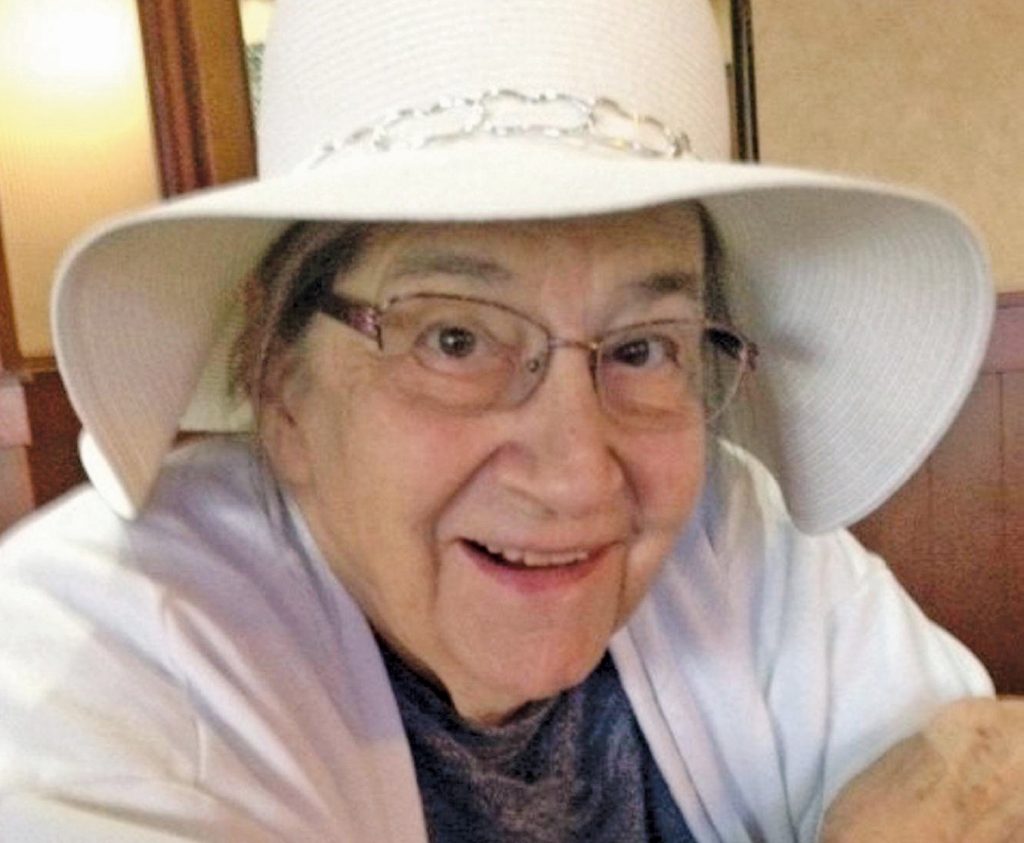 About Dr. D. Susan Badenhausen
     Following years of medical education and service as a research professional and physician, Dr. Badenhausen made the North Country her home in 1975, and quickly grew to cherish its people as friends, serving all for whom she provided medical care with dignity and respect. 
     Dr. Badenhausen's contributions to health care in St. Lawrence County are extensive: She was the physician director for the Potsdam Nursing Home; a physician for Sunmount Residential Center in Massena; school physician for Parishville-Hopkinton Central School; a public health officer for the towns of Brasher, Stockholm, Hopkinton, and Lawrence; served on the St. Lawrence County Board of Health; and a longtime member of the Canton-Potsdam Hospital medical staff. 
     She maintained a keen interest in the health and well-being of her community, advocating for access to culture and education. Dr. Badenhausen remained one of few physicians anywhere who still made house calls, even in the middle of a North Country winter. Her black leather medical bag was always packed and ready to leave her Brasher Falls home.
About the Northern New York Community Foundation
     Since 1929, the Northern New York Community Foundation has invested in improving and enriching the quality of life for all in communities across Jefferson, Lewis, and St. Lawrence counties.
     Through partnerships with businesses and organizations, charitable foundations, and generous families and individual donors, the Community Foundation awards grants and scholarships from an endowment and collection of funds that benefit the region. Its commitment to donors helps individuals achieve their charitable objectives now and for generations to come by preserving and honoring legacies of community philanthropy while inspiring others.
     The Community Foundation is a resource for local charitable organizations, donors, professional advisors and nonprofit organizations. It also works to bring people together at its permanent home in the Northern New York Philanthropy Center to discuss challenges our communities face and find creative solutions that strengthen the region and make it a great place to live, work, and play.