Nearly $45,000 in Grant Funding Awarded to Strengthen Quality of Life Across County
     WATERTOWN —  The Dr. D. Susan Badenhausen Legacy Fund of the Northern New York Community Foundation has awarded $43,780 to eight nonprofit organizations in St. Lawrence County to strengthen the quality of life across the county.
     The Dr. D. Susan Badenhausen Legacy Fund was established through a bequest from Dr. Badenhausen, a St. Lawrence County resident and retired physician who passed away in 2018 at age 83. Dr. Badenhausen believed in the strength of community and was a passionate advocate for the people and places in the region she loved and called home. This charitable fund forever continues her legacy of caring for others while thoughtfully perpetuating her interests and passions in responsible ways with a geographic-specific focus on improving the quality of life in St. Lawrence County.
     "Dr. Badenhausen's legacy continues to provide meaningful support for programs and projects that are geographically diverse and which touch a wide range of community needs," said Rande Richardson, Community Foundation executive director. "This fund is a powerful extension of her life and further demonstrates the impact and importance of having a long-term view with an enduring vision."
     Grant funding is awarded annually to qualified nonprofit organizations whose missions and efforts align with the Dr. D. Susan Badenhausen Legacy Fund objectives. The Community Foundation's board of directors recently approved the following awards:
    

Frederic Remington Art Museum, Ogdensburg, will receive $10,000 to support the design of a new lost wax exhibit, which will depict the different stages of the lost wax casting process. Grant funding will support a professional exhibit designer. The new exhibit will be unveiled at an event celebrating the museum's centennial year.

    

WPBS-TV, Watertown, was awarded $10,000 to help produce a five-part miniseries for its WPBS Weekly program and online channels featuring local folk artists. A premiere screening event will be

 

organized in St Lawrence County.

    

North Lawrence Volunteer Fire Company will receive $5,000 toward the purchase of a certified first-responder unit to provide patient stabilization and treatment during medical and/or trauma emergencies until an ambulance arrives.

    

Badenhausen Reading Room, Brasher Falls, was awarded $5,000 to support a series of community juried art shows to increase visitors, foster community pride, and promote local talent. Grant funding will help purchase wheeled easels, wiring and art hanging apparatus for ceiling suspensions.

    

North Country Children's Museum, Potsdam, will receive $4,500 to support a Children's Book Author Series of five two-hour drop-in family weekend programs. Grant support will provide author stipends, program materials, marketing, and book purchases.

    

GardenShare, Canton, was awarded $4,000 to support the Farmers Market Token Program at five local markets — Canton, Hammond, Gouverneur, Potsdam, and Massena — and provide customers a method to use the Supplemental Nutritional Assistance Program (SNAP) and credit/debit cards to purchase local products.

    

Massena Meals On Wheels will receive $3,040 to purchase reusable containers to comply with the state's new Styrofoam ban. Funding will support purchase of bowls, trays, and hot wax packs to ensure food arrives warm.

    

Potsdam Central School Music Friends was awarded $2,240 to purchase a double bass, padded bag strings and rosin from a local music shop to improve and expand the orchestras and band at Potsdam Central School.
     Applications for 2023 funding from the Dr. D. Susan Badenhausen Legacy Fund will be made available Tuesday, August 1, 2023, with up to $50,000 available. Grant support is available to qualified organizations whose missions and efforts align with the fund's charitable purposes.
     Contact Kraig Everard, Community Foundation director of stewardship and programs, kraig@nnycf.org, or 315-782-7110, to learn more about this opportunity. Applications for 2023 grant funding will be made available this summer in the Community Foundation's online grant portal at nnycf.org/grants.
About Dr. D. Susan Badenhausen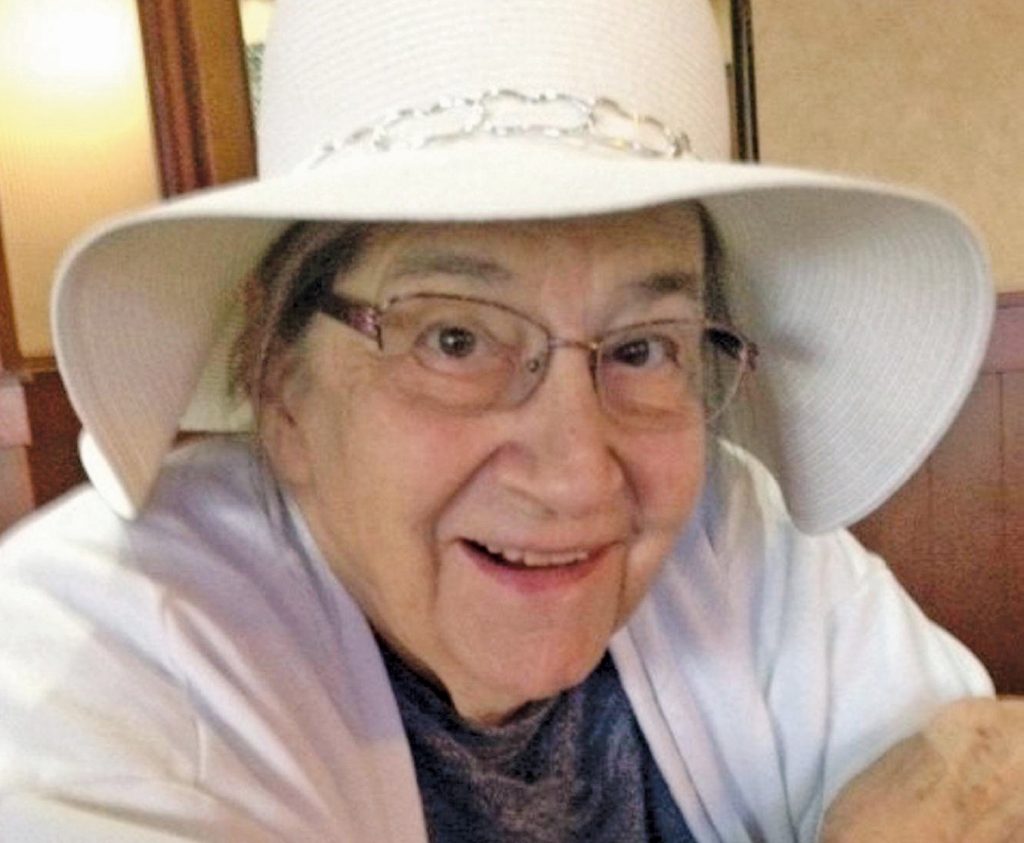 Dr. Badenhausen made the North Country her home in 1975 following years of medical education and work as a researcher and physician. She quickly grew to cherish the region's people as friends, serving all to whom she provided medical care with dignity and respect. "Dr. Susan," as she was known to her many patients and friends, grew up on Staten Island, New York, and graduated from Connecticut College, New London, in 1957. In 1971, she earned a Doctor of Medicine from the Boston University School of Medicine, after several years working as a research professional at Columbia University. Shortly after she settled in St. Lawrence County, Dr. Badenhausen established a medical practice with her partner, Joann M. Spatafora. 
     Dr. Badenhausen's contributions to health care in St. Lawrence County are extensive: She was the physician director for the Potsdam Nursing Home; a physician for Sunmount Residential Center in Massena; school physician for Parishville-Hopkinton Central School; a public health officer for the towns of Brasher, Stockholm, Hopkinton, and Lawrence; served on the St. Lawrence County Board of Health; and a longtime member of the Canton-Potsdam Hospital medical staff.
    She maintained a keen interest in the health and well-being of her community, advocating for access to culture and education. Dr. Badenhausen remained one of the few physicians anywhere who still made house calls, even in the middle of a North Country winter. Her black leather medical bag was always packed and ready in her Brasher Falls home.
About the Northern New York Community Foundation
     Since 1929, the Northern New York Community Foundation has invested in improving and enriching the quality of life for all in communities across Jefferson, Lewis, and St. Lawrence counties.
     Through partnerships with businesses and organizations, charitable foundations, and generous families and individual donors, the Community Foundation awards grants and scholarships from an endowment and collection of funds that benefit the region. Its commitment to donors helps individuals achieve their charitable objectives now and for generations to come by preserving and honoring legacies of community philanthropy while inspiring others.
     The Community Foundation is a resource for local charitable organizations, donors, professional advisors and nonprofit organizations. It also works to bring people together at its permanent home in the Northern New York Philanthropy Center to discuss challenges our communities face and find creative solutions that strengthen the region and make it a great place to live, work, and play.