Up to $1,000 in Funding Available through the Daniel J. Briggs Fund for Integrity of the Community Foundation
     WATERTOWN — School districts pursuing grant funding to support bullying prevention, character education, and social media safety programs are encouraged to apply to the Daniel J. Briggs Fund for Integrity of the Northern New York Community Foundation. Up to $1,000 in funding is available this year.
     The charitable fund was established at the Community Foundation in 2015 to provide resources for key educational programs that raise awareness of bullying in local schools and communities. The fund also supports professional development initiatives to educate school administrators, teachers, faculty, and staff about bullying and ways to identify and prevent it. Projects and initiatives that promote leadership development, student responsibility, respect, and trust for the community are key focus areas as well.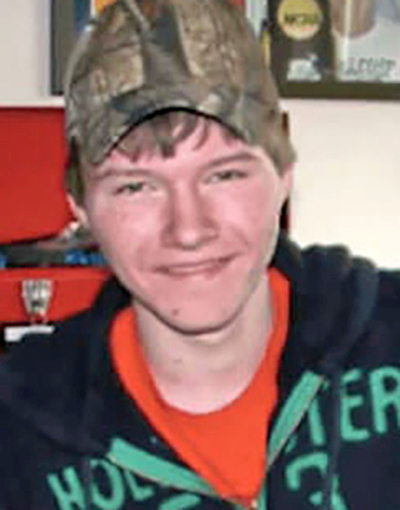 Since 2018, five grants totaling nearly $3,000 have been awarded to school-based programs designed to increase student experiences in music, create campus-wide awareness campaigns, and build student confidence and engagement.
     "Across the region, more schools are implementing character programs and focused curriculum to raise awareness and build respect among students," said Max DelSignore, Community Foundation assistant director. "Daniel's fund is available to support these endeavors further or to serve as a catalyst for a first-time project or program that will make a difference on campus and in the community."
     All funding applications must be completed through the Community Foundation's online Grant Lifecycle Manager, which may be accessed at nnycf.org/grants. Grant awards will be determined in December and, in most cases, announced in early January.
     The deadline to apply for funding consideration is Friday, Oct. 21. Contact Max DelSignore, Community Foundation assistant director, 315-782-7110, or max@nnycf.org, to learn more about this opportunity.
     Daniel J. Briggs was a student at Thousand Islands High School when he passed away unexpectedly in March 2014 just two months before his 17th birthday. Since Daniel's passing, his family has worked to foster change in local schools and help combat bullying among youths. 
About the Northern New York Community Foundation
     Since 1929, the Northern New York Community Foundation has invested in improving and enriching the quality of life for all in communities across Jefferson, Lewis, and St. Lawrence counties.
     Through partnerships with businesses and organizations, charitable foundations, and generous families and individual donors, the Community Foundation awards grants and scholarships from an endowment and collection of funds that benefit the region. Its commitment to donors helps individuals achieve their charitable objectives now and for generations to come by preserving and honoring legacies of community philanthropy while inspiring others.
     The Community Foundation is a resource for local charitable organizations, donors, professional advisors and nonprofit organizations. It also works to bring people together at its permanent home in the Northern New York Philanthropy Center to discuss challenges our communities face and find creative solutions that strengthen the region and make it a great place to live, work, and play.