More than 20 Years After her Passing, A. Eleanor Jackson Continues to Impact her Hometown
     GOUVERNEUR — A major focal point of Gouverneur Village Park will get some much-needed help from a devoted community member who passed away in 2002. 
     The park's bandstand will meet a wrecking ball next week as the village begins a project to replace the downtown fixture. Thanks in part to a $5,000 grant from the A. Eleanor Jackson Fund of the Northern New York Community Foundation, the village has secured enough funding to commence work on a new structure.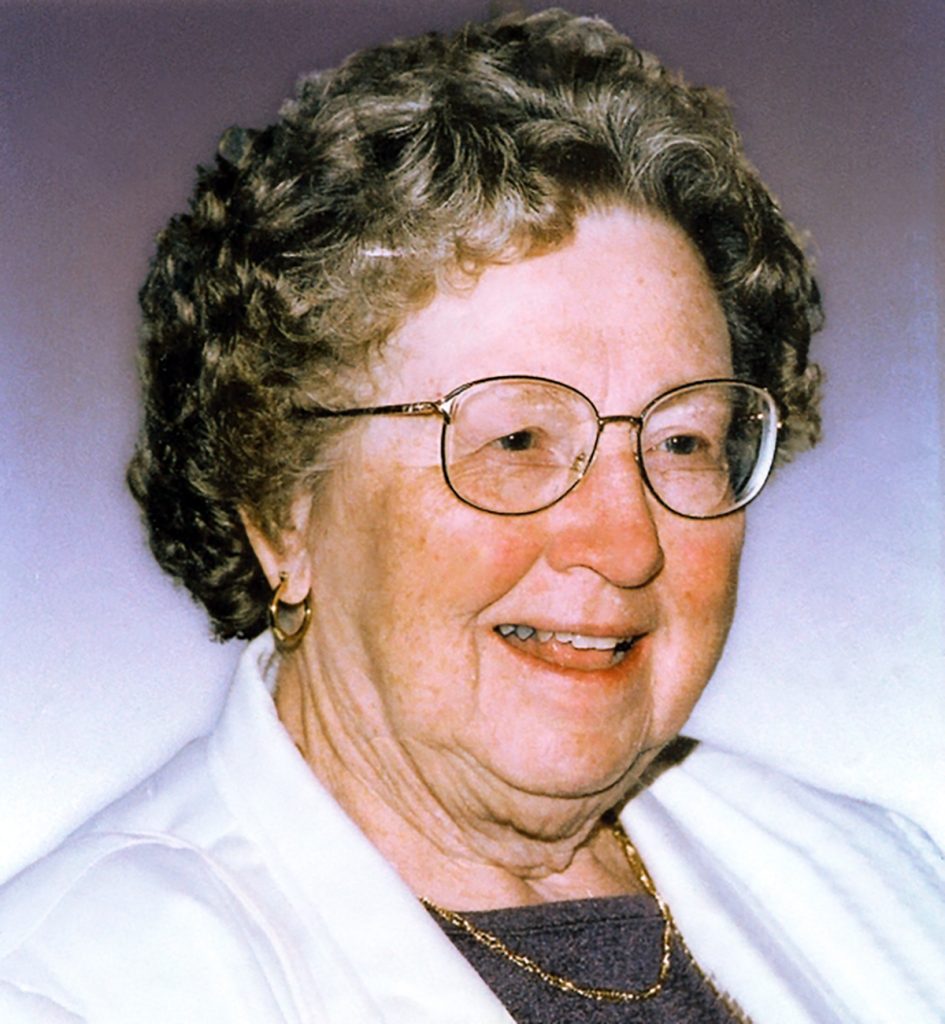 A longtime village resident, Miss Jackson served for many years as secretary for Kinney Drugs and the Kinney Drugs Foundation. Outside of her professional work, she was a devoted Gouverneur-area citizen and an active volunteer. Through her estate, she provided a permanent source of grant funding for projects that would occur in her community after her lifetime. Since her passing, her Community Foundation fund has made grants totaling more than $215,000 to support several projects that impact the quality of life in and around the Gouverneur community. 
     "This is a wonderful example of the power of legacy in that someone who cared so much about Gouverneur can be part of something meaningful even when they are no longer able to personally," said Rande Richardson, Community Foundation executive director. "For us, it is a meaningful part of our core mission to perpetuate the love of community and we are continually grateful that Eleanor entrusted that responsibility to us in a lasting way."
     In late January, the Community Foundation learned about the collaborative project between the Village of Gouverneur, Gouverneur Historical Association, and the Gouverneur Chamber of Commerce. The three organizations successfully joined together to garner support for a key location that holds several year-round community events. 
      "We are very thankful that the Community Foundation was interested in helping us with the bandstand," Village Mayor Ron McDougall said. "The fact that the Foundation's support comes through the Eleanor Jackson Fund is even more special. Eleanor was a key figure in the success of Gouverneur, and a very gracious lady whose reputation was beyond reproach. Her legacy lives on with great pride through this very generous grant."
     Local contractors and partners are scheduled to begin demolition on April 27 and are expected to complete the new bandstand in October.
About the Northern New York Community Foundation
     Since 1929, the Northern New York Community Foundation has invested in improving and enriching the quality of life for all in communities across Jefferson, Lewis, and St. Lawrence counties.
     Through partnerships with businesses and organizations, charitable foundations, and generous families and individual donors, the Community Foundation awards grants and scholarships from an endowment and collection of funds that benefit the region. Its commitment to donors helps individuals achieve their charitable objectives now and for generations to come by preserving and honoring legacies of community philanthropy while inspiring others.
     The Community Foundation is a resource for local charitable organizations, donors, professional advisors and nonprofit organizations. It also works to bring people together at its permanent home in the Northern New York Philanthropy Center to discuss challenges our communities face and find creative solutions that strengthen the region and make it a great place to live, work, and play.