Daughters Award First Family Scholarship Honoring Parents' Legacies of Community Leadership
     WATERTOWN — A 2022 Belleville-Henderson High School graduate has been named the first recipient of the newly established Northern New York Community Foundation Barbara D. and Robert J. Hanrahan Family Scholarship.
     Laura L. Zehr graduated at the top of her class in June, earning an Advanced Regents Diploma with Honors and the Seal of Biliteracy. She will attend Nazareth College, Rochester, to study adolescent French education and plans to pursue a career as a French teacher.
     She was a National Honor Society member and competed on the varsity swimming team. Laura was a four-time Frontier League All Star and four-time Scholar Athlete. A euphonium player, she also earned extensive honors as a musician. She is the daughter of Nicole and Mark Zehr, Belleville.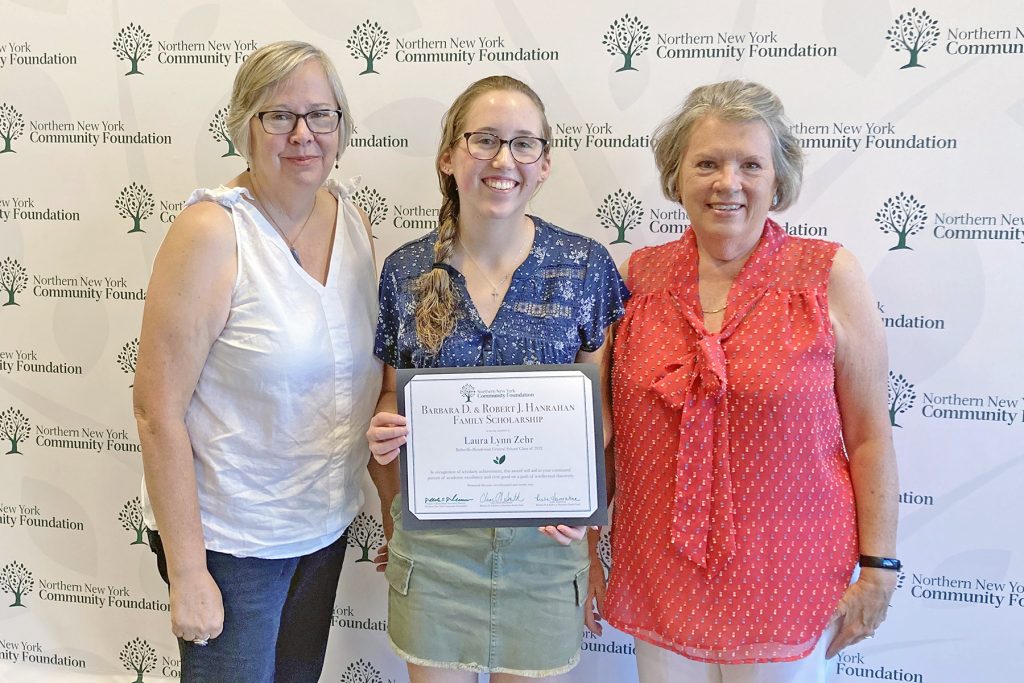 Barbara and Robert Hanrahan loved their Northern New York community and gave tirelessly to its betterment. They were forward thinkers who were committed to opportunity, equality, and advocacy for children and families. This manifested itself in various ways, whether through students and families Barbara worked with as a public school teacher and administrator, or through Robert's longtime law practice and involvement in cultural and educational endeavors. As a couple, they represented the true expression of commitment and leadership to the Northern New York community they called home.
     "Individually and together, they left an imprint on our community in ways that directly made lives better," said Rande Richardson, Community Foundation executive director. "This scholarship will continue that forward in perpetuity, not only to support educational endeavors but also to remind us all of the ways citizens can lead by example."
     With her appointment as principal of Sherman School in 1967, Barbara became the first woman to serve as a public school principal in Watertown. She gave tirelessly to teaching and learning, offering inspiration to those who worked with her while serving as a staunch supporter of equal opportunities for all her students.
     She began teaching kindergarten in Watertown in 1956 after teaching physical education for seven years. She rose as an administrator in the Watertown City School District, and was principal at three elementary schools — Sherman, Massey and Meade — before she was selected to lead the Harold T. Wiley School in 1979.
     Barbara served on the board of the Community Foundation for more than 10 years, guiding grantmaking and scholarships. She passed away in 2020 at age 92.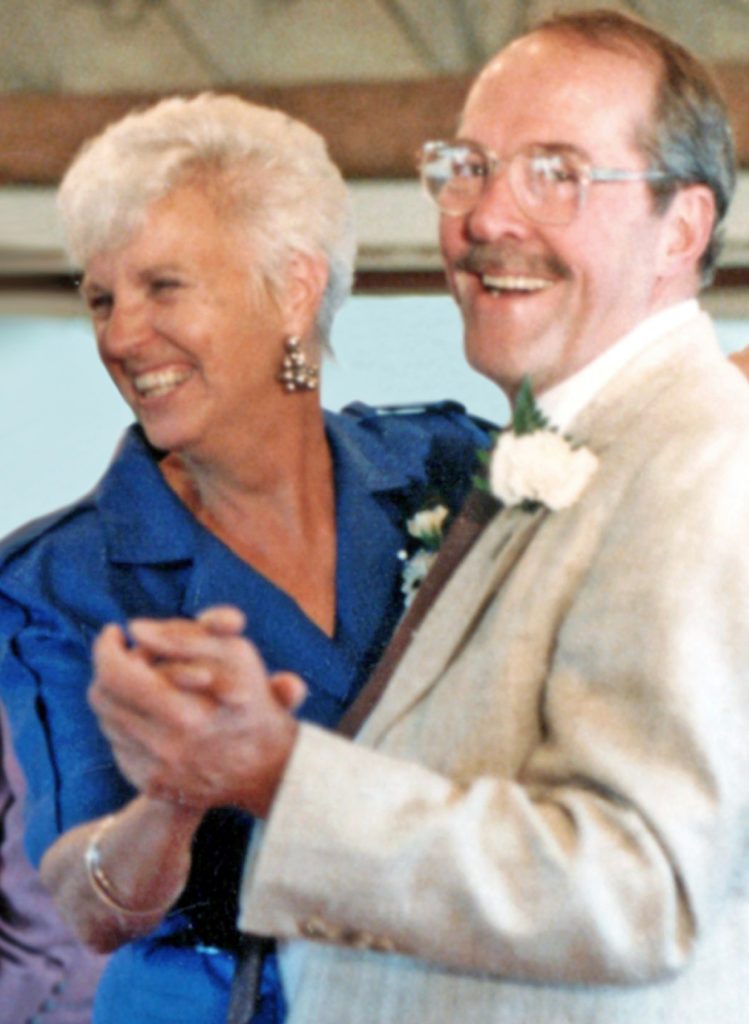 A Watertown attorney for many years, Robert was a progressive community leader. He strived to bring some of the opportunities he experienced while growing up in New York City to Watertown and Northern New York.
     Robert valued education and was very involved with Jefferson Community College, serving as a member of its Board of Trustees, always seeking ways to make education more accessible to the community. 
     In 1954, he joined Marine Midland Bank as a trust officer and was later promoted to vice president. Robert was very involved in developing the first bank card and ATM concept for Watertown. He remained with the bank until 1976, when he returned to private law practice. During this time, he was instrumental in founding Jefferson County Legal Aid, which assigned lawyers to participating clients. He retired from his legal practice in 1994. Robert passed away in 1997 at age 74.
     Together, Barbara and Robert shared an unwavering dedication to families and a passion for education in the North Country and its overall betterment.
     Barbara and Robert's daughters, Clare Hanrahan Smith, Watertown, and Leslie Hanrahan, Wellesley, Mass., presented the $1,000 award to Miss Zehr at the Community Foundation last month.
About the Northern New York Community Foundation
     Since 1929, the Northern New York Community Foundation has invested in improving and enriching the quality of life for all in communities across Jefferson, Lewis, and St. Lawrence counties.
     Through partnerships with businesses and organizations, charitable foundations, and generous families and individual donors, the Community Foundation awards grants and scholarships from an endowment and collection of funds that benefit the region. Its commitment to donors helps individuals achieve their charitable objectives now and for generations to come by preserving and honoring legacies of community philanthropy while inspiring others.
     The Community Foundation is a resource for local charitable organizations, donors, professional advisors and nonprofit organizations. It also works to bring people together at its permanent home in the Northern New York Philanthropy Center to discuss challenges our communities face and find creative solutions that strengthen the region and make it a great place to live, work, and play.