New Partnership Provides Permanent Resource to Extend Work Across Tri-County Region
     WATERTOWN — A new Community Foundation partnership with the Center for Community Studies at Jefferson Community College will ensure its vital work and mission will continue for years to come.
     The Center, in collaboration with the JCC Foundation, recently established an endowment fund at the Community Foundation that will provide a permanent resource to strengthen its efforts across the tri-county region. The Community Foundation awarded an initial grant of $75,000 to support the endowment.
     For more than 20 years, the Center has been a valuable resource that conducts community studies in each county, surveying residents of Jefferson, Lewis, and St. Lawrence counties.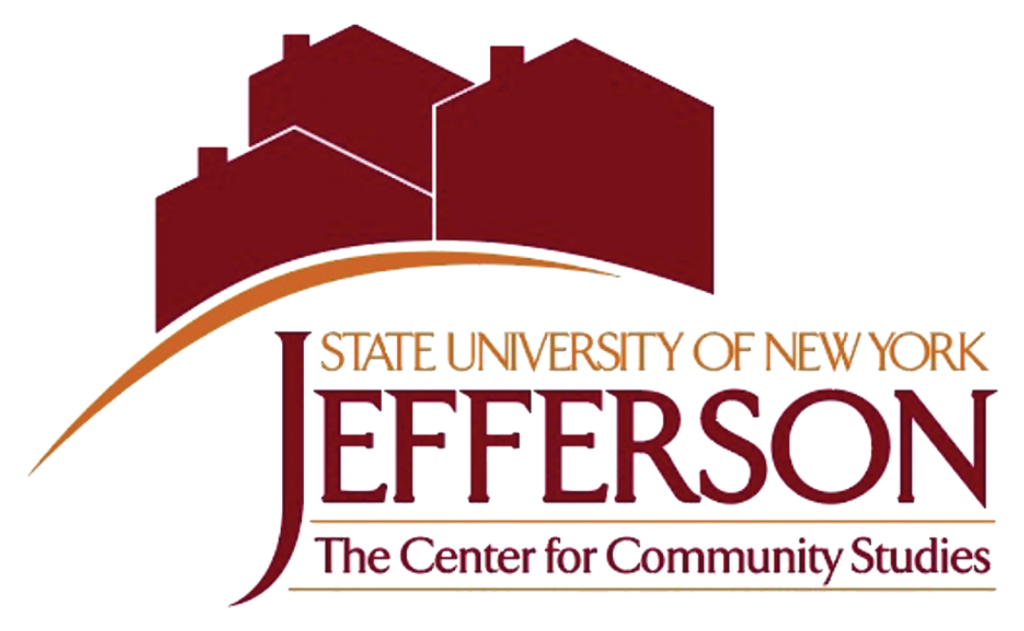 "As a long-standing supporter of the Center and its work, this will enable us, and others, to help ensure the role it plays remains strong," said Rande S. Richardson, Community Foundation executive director. "It makes sense on several levels, and we know that this permanent resource not only helps the Center, but also all of those it serves in our region through its research, dialogue and the decision making associated with it."
     Since 2015, the Community Foundation has supported the Center's work through annual grants to conduct its community surveys. An endowment fund formalizes support for the Center and provides others with a way to join in formally expressing their belief in the importance of their vision, mission and goals.
     "We are truly thankful and excited that the Foundation has now determined that a more permanent relationship would be a safe and wise investment in the local communities," said Joel LaLone, director of the Center for Community Studies. "This partnership will provide tremendous help in sustaining these community services that provide such positive impactful experiences for our students."
     Virtually every study included in the 200-plus surveys completed in the past 23 years has employed student research interns. In a typical year, more than 100 students serve in research intern roles and enhance their higher education experience by participating in all aspects of the studies.
     "They experience research components from study design to data collection, to statistical analysis of data, and finally, reporting of findings — all in the context of very real and meaningful local research questions," Mr. LaLone said. "These internships are paid, not exclusively volunteer opportunities for students."
     The Center was established at Jefferson in 1999. During the past two decades it has provided community-based local research that enables community leaders, agencies, businesses and citizens to make more informed decisions that impact the region and its people. 
About the Northern New York Community Foundation
     Since 1929, the Northern New York Community Foundation has invested in improving and enriching the quality of life for all in communities across Jefferson, Lewis, and St. Lawrence counties.
     Through partnerships with businesses and organizations, charitable foundations, and generous families and individual donors, the Community Foundation awards grants and scholarships from an endowment and collection of funds that benefit the region. Its commitment to donors helps individuals achieve their charitable objectives now and for generations to come by preserving and honoring legacies of community philanthropy while inspiring others.
     The Community Foundation is a resource for local charitable organizations, donors, professional advisors and nonprofit organizations. It also works to bring people together at its permanent home in the Northern New York Philanthropy Center to discuss challenges our communities face and find creative solutions that strengthen the region and make it a great place to live, work, and play.