Eight Nonprofits Will Share Funding to Strengthen Quality of Life Across Region
     WATERTOWN —  A mobile meat canning event, new adaptive recreation equipment, a community pavilion project, STEM-related educational resources, and a pair of programs that provide critical and essential needs for families will each receive a share of $20,000 in grant funding from the LEAD Council of the Northern New York Community Foundation.
     A recent series of LEAD Impact Grant Program awards will support eight tri-county nonprofit organizations. After thoughtful evaluation of nearly two-dozen applications for funding, Council members sought to address current community needs while supporting a wide breadth of tri-county organizations whose work improves the quality of life in Northern New York.
     "Each year, LEAD Council members look forward to the Impact Grant initiative. It is an opportunity for organizations to fulfill an unmet need, sustain current initiatives, or to think creatively about new ways to serve Northern New York communities," said Anna Platz, LEAD Council vice chair. "The Council continues to be impressed by work being done to support our most vulnerable community members during these especially uncertain times."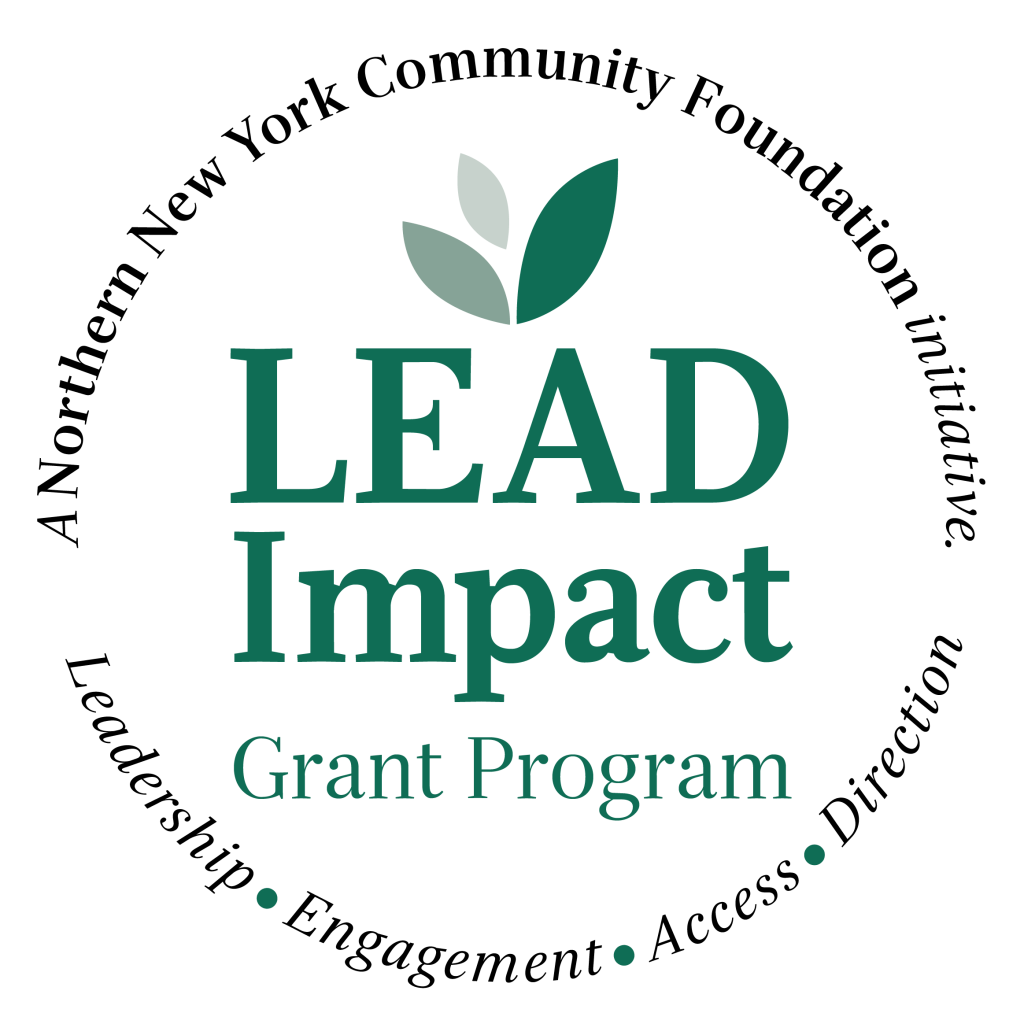 A $6,000 LEAD Impact Grant will help the Adirondack Mennonite Camping Association bring a mobile meat canning service to the Lowville area. More than 16,000 pounds of meat is slated for processing and canning with approximately 1,600 pounds set for distribution to the Lowville and New Bremen food pantries, which provide critical and essential needs for local families. Local volunteers are scheduled to participate in the event, including students from Beaver River, Lowville, Lewis County BOCES, and the Boy Scouts, as well as members of the Lions Club and military service members from Fort Drum.

    

A $5,000 LEAD Impact Grant will help the recently established nonprofit Encompass Recreation, Carthage, host an adaptive sporting event for exceptional children and youths who face developmental challenges. Encompass aims to offer high-quality local recreation events where every child feels challenged, safe,

 

encouraged, and included. The nonprofit provides more inclusive and equitable recreational activities for local youth while celebrating differences, accentuating strengths, and finding a place for everyone on the team.

    

The Adirondack Mennonite Heritage Association, Croghan, was awarded a $3,000 LEAD Impact Grant to help the organization complete a community pavilion at its farm property that will enhance current programs.

    

Cape Vincent Food Pantry was awarded a $2,000 LEAD Impact Grant to strengthen its "Cape Aid" program, which helps Cape Vincent-area residents with emergency needs.

    

The Canton Day Care Center was awarded a $1,500 LEAD Impact Grant to establish a science center for its school-aged program that serves students from age 5 through 12. Grant funding will help purchase a variety of STEM-related equipment and supplies for the program. The Brookmar Fund of the Northern New York Community Foundation will also award a $1,500 matching grant for the program, which will allow the center to secure all materials needed for the program.

   

A $1,000 LEAD Impact Grant will support the South Jefferson Backpack Program. Funding will help purchase food to strengthen inventory for the program. Last year, close to 70 families were supported through the program each week, which helped ensure that approximately 225 school-aged children had access to weekend meals.

   

GardenShare, Canton, was awarded a $1,000 LEAD Impact Grant to strengthen resources and support additional consumers. The organization promotes a local food system that ensures food security for St. Lawrence County residents. Its "Bonus Bucks" program supports vulnerable families across the county and provides them with access to fresh and healthy local foods. Last year, the program supported close to 100 families, seniors, and youths. The Brookmar Fund of the Northern New York Community Foundation will also award a $1,000 matching grant to GardenShare, which will assist the effort.

    

United Service Organizations (USO) Fort Drum will receive a $500 LEAD Impact Grant to support programs for service members and their families while creating stronger connections in the community. Fort Drum's USO Center provides a safe and welcoming space for families to enjoy a variety of activities while their loved ones are deployed.
    The LEAD Council is an advisory committee of young professionals empowered to make meaningful investments in Jefferson, Lewis, and St. Lawrence counties through community grants and volunteerism. The Council was pleased to consider a diverse group of worthy community projects and ultimately award support to nonprofits with a wide range of missions.
     "LEAD Council members are excited to provide funding for these eight dynamic organizations. LEAD was lucky to have many well-written grant applications this year and we couldn't be more proud of the funding decisions the group made," said Andrew Boulter, LEAD Council chair. "Each recipient has shown great care for their community, and we are honored help fund their projects."
    The LEAD Council and its grant program are supported through the thoughtful generosity of the Hyde-Stone Charitable Foundation of the Northern New York Community Foundation, Carthage Savings and Loan Association, Morgia Wealth Management, and donors to the Community Foundation's Friends of the Foundation Annual Community Betterment Fund.
About the LEAD Council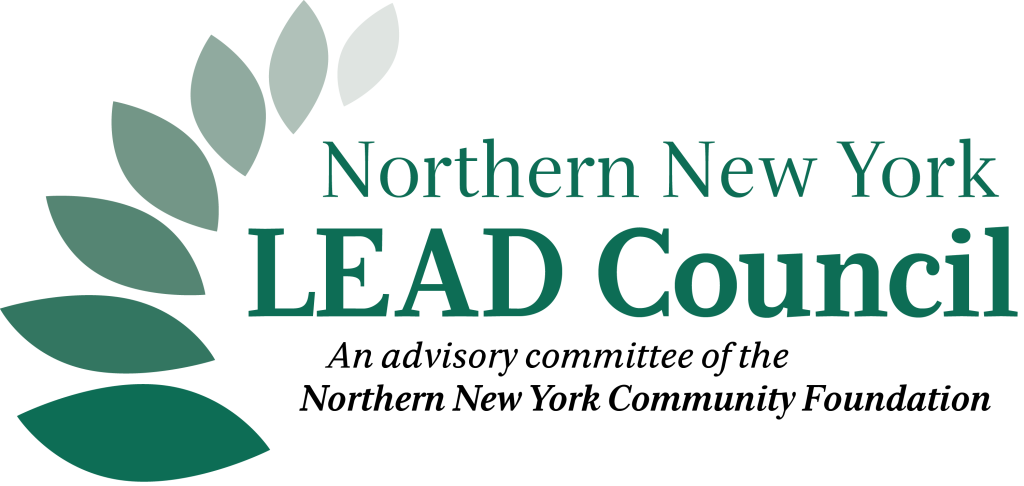 The LEAD Council was chartered in 2014 as advisory committee of the Northern New York Community Foundation empowered to identify and address strategic needs in Jefferson, Lewis, and St. Lawrence counties.The Council is comprised of 18 young professionals who live and work in the tri-county area with an interest in enhancing the quality of life for all in the North Country. LEAD is an acronym that reflects four important guiding principles of the Community Foundation's work: Leadership, Engagement, Access, and Direction.
    The Council works to gain a deeper understanding of community needs, issues, and the nonprofit sector to augment the Community Foundation's mission and work. Since its inception, the LEAD Council has developed several creative initiatives to benefit the community and region. Strategic efforts include its "LEADing the Way" volunteer program, enhancements to child care and early childhood development programs, hyperlocal support for anti-poverty initiatives, community giving challenges, and building philanthropic values in the region's schools through student-led projects.
About the Northern New York Community Foundation
     Since 1929, the Northern New York Community Foundation has invested in improving and enriching the quality of life for all in communities across Jefferson, Lewis, and St. Lawrence counties.
     Through partnerships with businesses and organizations, charitable foundations, and generous families and individual donors, the Community Foundation awards grants and scholarships from an endowment and collection of funds that benefit the region. Its commitment to donors helps individuals achieve their charitable objectives now and for generations to come by preserving and honoring legacies of community philanthropy while inspiring others.
     The Community Foundation is a resource for local charitable organizations, donors, professional advisors and nonprofit organizations. It also works to bring people together at its permanent home in the Northern New York Philanthropy Center to discuss challenges our communities face and find creative solutions that strengthen the region and make it a great place to live, work, and play.