Nearly $2,000 Awarded to Aid Vulnerable Populations in Cape Vincent and Clayton Communities
     WATERTOWN — A pair of St. Lawrence River-area organizations that serve Clayton and Cape Vincent residents will share $1,750 in 2021 grant funding from the Lighthouse Fund of the Northern New York Community Foundation.
     Established in 2014, the Lighthouse Fund is a geographic-specific charitable resource for local nonprofits that provide critical programs and services to underserved and vulnerable populations in the two St. Lawrence River communities. Nonprofit organizations that conduct programs, projects, or initiatives to assist all residents are eligible to apply for support through this fund annually. 
     "Through generous donor support, this fund continues to make a meaningful difference within specific geographic impact. We are grateful to all who contribute to this permanent fund that will endure," said Rande Richardson, Community Foundation executive director.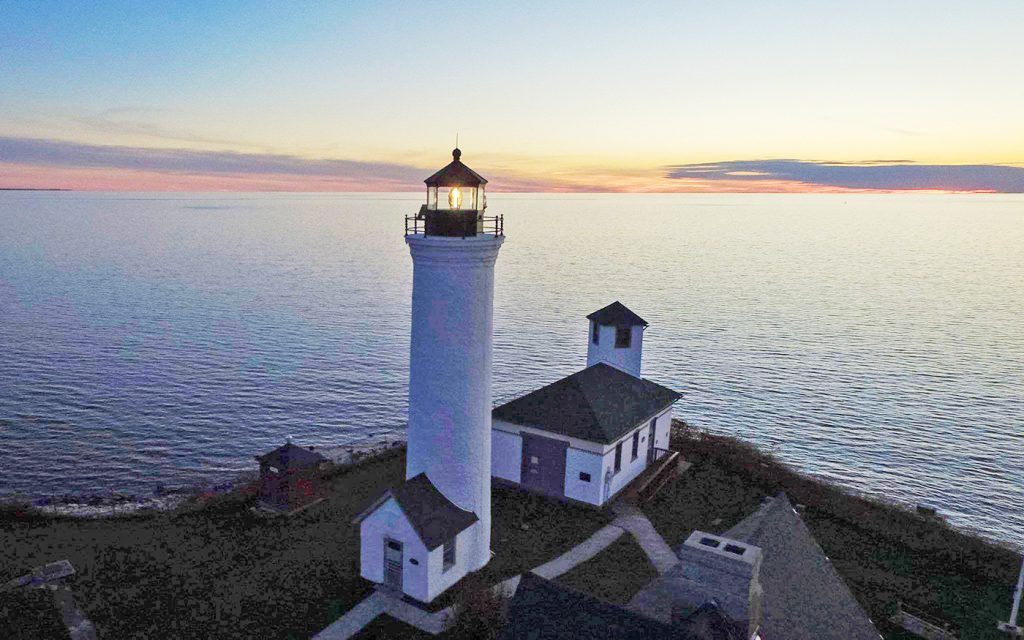 The Cape Vincent Community Food Pantry will receive $1,000 to extend its assistance to the vulnerable population in Cape Vincent and several neighboring communities. In recent months, the pantry has worked to build relationships to serve targeted populations that include military veterans and Thousand Islands Central School students.
     Clayton's Hawn Memorial Library will receive a $750 grant to add outdoor seating to accommodate patrons visiting the property who need to connect to the library's wireless internet. Many patrons rely on the library to access the internet to complete research, submit job applications, schoolwork assignments, and access public benefits online. Outdoor seating will create a safe and comfortable place for patrons to access the internet during all hours of the day.
     Cape Vincent and Clayton-area nonprofits will have an opportunity to apply for 2022 funding in next April. Complete information and application instructions will be announced early next year.
About the Northern New York Community Foundation
     Since 1929, the Northern New York Community Foundation has invested in improving and enriching the quality of life for all in communities across Jefferson, Lewis, and St. Lawrence counties.
     Through partnerships with businesses and organizations, charitable foundations, and generous families and individual donors, the Community Foundation awards grants and scholarships from an endowment and collection of funds that benefit the region. Its commitment to donors helps individuals achieve their charitable objectives now and for generations to come by preserving and honoring legacies of community philanthropy while inspiring others.
     The Community Foundation is a resource for local charitable organizations, donors, professional advisors, and nonprofit organizations. It also works to bring people together at its permanent home in the Northern New York Philanthropy Center to discuss challenges our communities face and find creative solutions that strengthen the region and make it a great place to live, work, and play.