Up to $60,000 Available for Nonprofits Serving Three Communities
     WATERTOWN — Nonprofit organizations that serve Boonville, Constableville, and Westernville residents should apply by Friday, April 21, for 2023 grant support through the Kenneth V. and Jeannette Remp Sawyer Community Fund at the Northern New York Community Foundation.
     The fund was established in 2018 to support programs, projects and initiatives that broadly impact the quality of life in the three communities. The Northern New York Community Foundation administers this permanent, charitable legacy fund that makes annual grant awards. This year, up to $60,000 in grant funding is available.
     In 2022, 15 projects and organizations were awarded grant funding totaling more than $52,000. Across the three communities, many endeavors were supported by these grants: arts and culture, children and families, community development, historic preservation, recreation and more. This range of impact that enhances the quality of life for all citizens makes the Sawyer family's gift to the community meaningful and enduring.
     "What Mr. and Mrs. Sawyer created is a thoughtful approach to perpetuate their giving to three communities that mattered most to them," said Max DelSignore, Northern New York Community Foundation assistant director. "Their pride for community is embedded in the grantmaking accomplished through their legacy fund and the meaningful impact it will make for years to come."
Convenient online application 
     Nonprofit organizations are reminded to apply for funding from the Kenneth V. and Jeannette Remp Sawyer Community Fund through the Community Foundation's online Grant Lifecycle Manager (GLM) system at bit.ly/grant-portal.
     Eligible nonprofits with an active GLM account may simply click the "Apply" button in the top left corner of the user dashboard and scroll to find the Sawyer Community Fund application to begin.
     Nonprofits applying for the first time should create a single user account for the organization. The portal features a simple interface that guides users through step-by-step instructions on how to sign up and apply. Resources are available on the Foundation's website, nnycf.org/grants, and on the GLM login page to learn more about the process.
     To be eligible for Community Foundation grants, nonprofits must be classified as a 501(c)(3) organization by the IRS. Other entities may be eligible depending on the request. Additional grant opportunities through the Community Foundation will become available on the GLM platform in the coming months. Contact Kraig Everard, Community Foundation director of stewardship and programs, kraig@nnycf.org, or 315-782-7110, with questions about the GLM system.
Timeline to apply
     The deadline to submit a proposal for consideration is 5 p.m. Friday, April 21, 2023. Grant awards will be announced following the Community Foundation's quarterly board meeting in June. Contact Max DelSignore, Community Foundation assistant director, max@nnycf.org, or 315-782-7110, for grant guidelines or to learn more about this funding opportunity.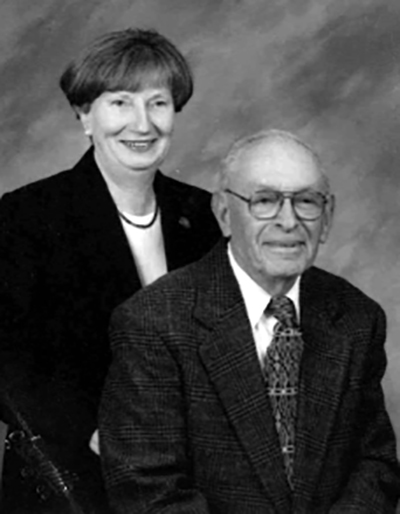 About Kenneth V. and Jeannette Remp Sawyer
     Mr. and Mrs. Sawyer participated in many community events and activities through the years and served on local boards and committees. Mr. Sawyer was a Boonville native, served in the United States Army, and enjoyed a career at Layng Furniture Company and as a supervisor at Boonville's Erwin Park. Most notably, he was a talented musician. He played tenor saxophone in his high school band and clarinet with the Boonville Village Band. He frequently played with three separate drum and bugle corps in Boonville and Rome.
     Mr. Sawyer passed away in 2008. Mrs. Sawyer completed a successful career of more than 45 years at Rome Savings Bank and was an avid follower of the stock market. She also served on the finance committee of Boonville United Methodist Church. She assisted organizations such as the Daughters of the American Revolution, Dodge Pratt Northam Art and Community Center, the Erwin Library, and the Boonville Cemetery. Mrs. Sawyer passed away in 2015.
     In 2017, the Kenneth V. Sawyer and Jeannette Remp Sawyer Scholarship Fund was established through the Northern New York Community Foundation to benefit Adirondack Central School graduates. The endowed fund will award two scholarships each year forever, supporting the business and music pursuits of high school graduates from the district.
About the Northern New York Community Foundation
     Since 1929, the Northern New York Community Foundation has invested in improving and enriching the quality of life for all in communities across Jefferson, Lewis, and St. Lawrence counties.
     Through partnerships with businesses and organizations, charitable foundations, and generous families and individual donors, the Community Foundation awards grants and scholarships from an endowment and collection of funds that benefit the region. Its commitment to donors helps individuals achieve their charitable objectives now and for generations to come by preserving and honoring legacies of community philanthropy while inspiring others.
     The Community Foundation is a resource for local charitable organizations, donors, professional advisors and nonprofit organizations. It also works to bring people together at its permanent home in the Northern New York Philanthropy Center to discuss challenges our communities face and find creative solutions that strengthen the region and make it a great place to live, work, and play.