Up to $7,500 Available for Nonprofit Organizations Serving Southern Jefferson County Residents
     ADAMS — The Six Town Community Fund of the Northern New York Community Foundation will award up to $7,500 in grant funding this year to nonprofit organizations serving the southern Jefferson County region.
     This geographic fund provides support for local programs, projects, and initiatives that enhance the quality of life in the Six Town area. All organizations applying for funding must do so by Friday, Oct. 21, 2022, through the Community Foundation's online Grant Lifecycle Manager, which may be accessed at nnycf.org/grants. Nonprofit organizations with a 501(c)(3) classification are eligible and invited to apply.
     Eligible organizations must actively serve the towns of Adams, Ellisburg, Henderson, Lorraine, Rodman, and Worth. Requests may focus on assisting with local needs related to health and wellness, families and youth, arts and culture, history, education and more.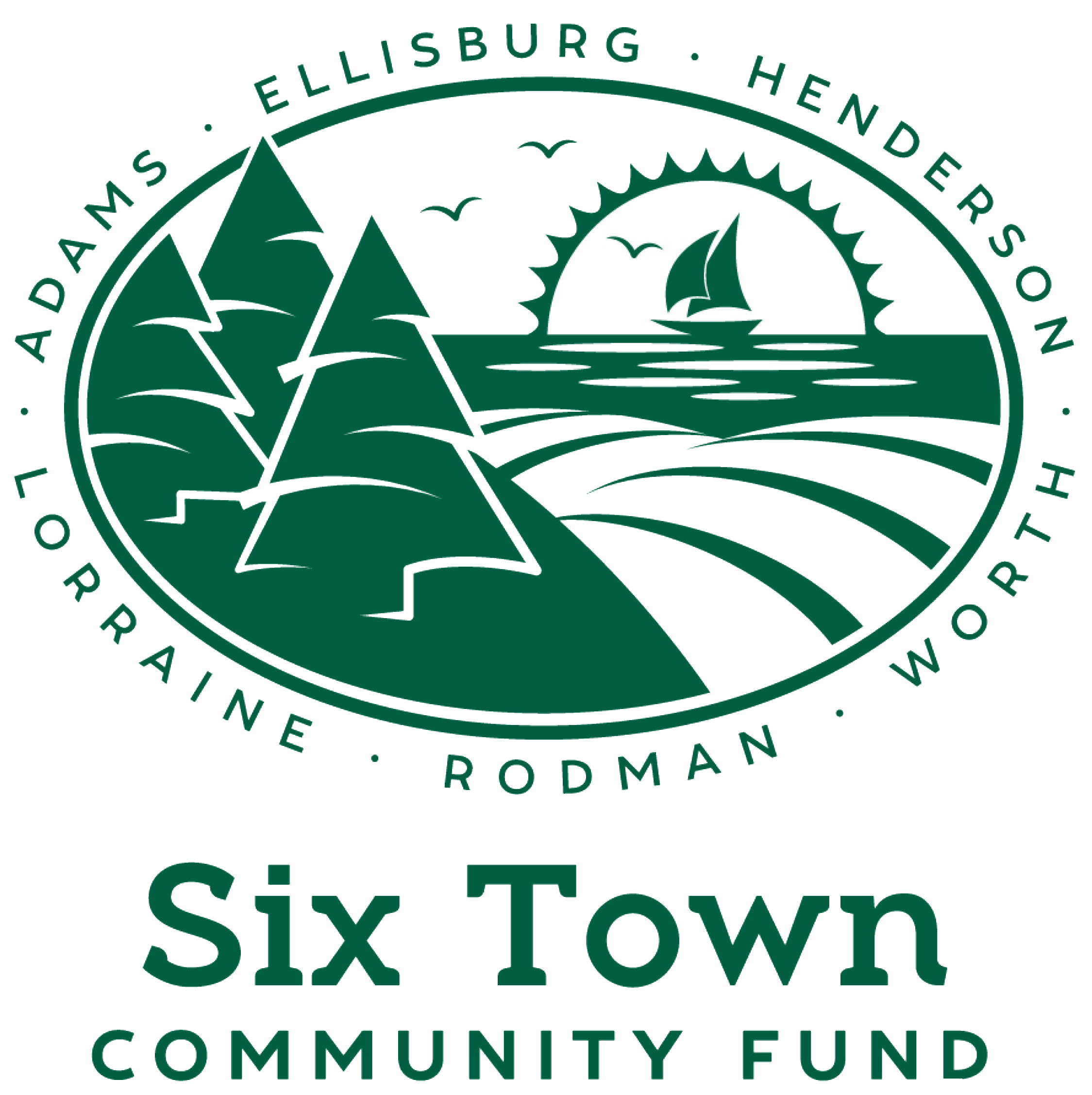 Last year, the Six Town Community Fund provided $2,000 in grant support to the Adams Center Free Library to upgrade patron computers; $1,500 to the Historical Association of South Jefferson to complete exterior repairs at the Ripley House Museum; a $1,000 grant to the Henderson Harbor Historical Association to fund a study to determine the feasibility of developing a performing arts venue on the former Mark Hopkins Inn property the association owns; and $500 to the Six Town Chamber of Commerce to support its 2022 annual holiday meal that is provided to nearly 400 senior citizens in the Six Town area.
     The Six Town Community Fund was established in 2012 through the generosity of many donors as a permanent, charitable resource to support nonprofits serving southern Jefferson County. Since the fund began awarding grants in 2015, it has provided more than $35,000 in support to assist with 34 different community service projects and programs. These have included community improvement projects, youth programs, new events, equipment purchases, and facility upgrades. Projects are evaluated based on their overall community benefit, effective use of grant money, and the ability of the applicant to successfully implement the project.
     Six Town Community Fund Chair Barb Greene encouraged all eligible organizations to seek support for efforts that strengthen the quality of life across the Six Town area.
     "The Six Town Community Fund is a vital resource we are proud to make available to the many nonprofit organizations that serve our communities," Mrs. Greene said. "Our committee looks forward to reviewing funding proposals that help improve the quality of life for Six Town residents."
     Interested organizations should contact Max DelSignore, Community Foundation assistant director, 315-782-7110, or max@nnycf.org, to learn more.
About the Northern New York Community Foundation
     Since 1929, the Northern New York Community Foundation has invested in improving and enriching the quality of life for all in communities across Jefferson, Lewis, and St. Lawrence counties.
     Through partnerships with businesses and organizations, charitable foundations, and generous families and individual donors, the Community Foundation awards grants and scholarships from an endowment and collection of funds that benefit the region. Its commitment to donors helps individuals achieve their charitable objectives now and for generations to come by preserving and honoring legacies of community philanthropy while inspiring others.
     The Community Foundation is a resource for local charitable organizations, donors, professional advisors and nonprofit organizations. It also works to bring people together at its permanent home in the Northern New York Philanthropy Center to discuss challenges our communities face and find creative solutions that strengthen the region and make it a great place to live, work, and play.