Opportunity for $5,000 in Funding Open to All Tri-County Nonprofit Organizations
     WATERTOWN — Nonprofit organizations that serve residents of Jefferson, Lewis, and St. Lawrence counties are encouraged to apply for the 2023 Watertown Sunrise Rotary Foundation Taste of the Town grant as the one-day community event returns to Jefferson Community College Saturday, April 22.
     The Watertown Sunrise Rotary Club Foundation is a charitable fund of the Northern New York Community Foundation.
     "We are excited to continue this annual spring tradition as a family-friendly, fun event," said Christian Lopez, Watertown Sunrise Rotary Club president. "We encourage all local nonprofit organizations to apply for our Taste of the Town grant. Watertown Sunrise Rotary is committed to 'Service Above Self.' By offering local nonprofit organizations this one-time grant support, Sunrise Rotary creates an enduring and meaningful partnership with them."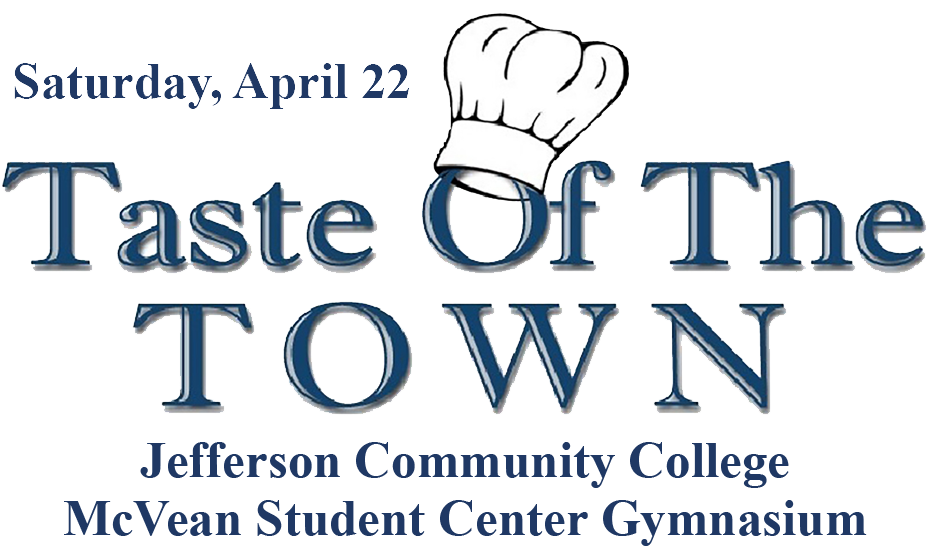 This is the sixth year that a North Country nonprofit will be awarded a competitive grant. It is also the fifth year Watertown Sunrise Rotary has exclusively produced a Taste of the Town event, returning for its 20th year with an in-person event slated for Saturday, April 22, 2023, from 11 a.m. to 2 p.m. at the Jefferson Community College McVean Student Center Gymnasium. Event admission is $3 per person, $2 for military and children, and free for children under 10. tasting tickets are $1 each or $12 for 10 and $20 for 25. 
     The deadline to submit a proposal for consideration is Friday, March 31, 2023. Applicants should focus on projects or initiatives that address ongoing or emerging community needs. All grant applications must be submitted online through the Northern New York Community Foundation's Grant Portal at nnycf.org/grants. Click the button "Access the Grant Lifecycle Manager Portal." Do not mail or email your application; simply follow the instructions in the online application.
     The Resolution Center of Jefferson & Lewis Counties was awarded the 2022 Taste of the Town Grant to support its Youth Court program.
     The organization selected for a grant will be announced at the conclusion of this year's Taste of the Town event. Local food lovers are invited to taste samples from participating restaurants during the one-day, single location event and cast a vote for their favorite.
     Restaurants interested in participating in Taste of the Town may reserve a spot today and register online at tasteofthetownnny.com or email tasteofthetownnny@gmail.com to learn more. There is no fee for participating restaurants.
     Restaurants and food vendors have a chance to win one of the coveted "Best of Taste of the Town" awards and will be greeted by hundreds of attendees eager to taste samples. Each restaurant or vendor is asked to provide a small sampling of a dish or dishes or beverage of their choice. Restaurants should plan for up to 1,000 people in attendance.
     The following were of the 2022 Taste of the Town winners: Best Local: Spokes Craft Beer and Tapas; Best National: The Grille at Hilton Garden Inn; Best Beverage: Saint Lawrence Spirits; Best Dessert: Miz Betty's Delights Bakery; Best Presentation: Natural Nook; and People's Choice: Wise Guys Ristorante.
     Businesses that would like to support Taste of the Town as a sponsor at any level may email tasteofthetownnny@gmail.com. Complete details about sponsorship levels and benefits may be found online at tasteofthetownnny.com.
     United Food Service Operators has again joined as a top "Entree Sponsor," providing generous support.
     Nonprofit organizations that are applying for a Taste of the Town grant should contact Kraig Everard, 315-782-7110, or kraig@nnycf.org, with questions about the grant application.
About Sunrise Rotary and Taste of the Town
     Taste of the Town is a Watertown Sunrise Rotary annual event that offers the public an opportunity to "taste" a variety of food and beverage items from dozens of local restaurants, caterers, wineries, and other food and beverage businesses. Each year, nearly 1,000 people participate in the event to sample cuisine from locally owned and nationally franchised food establishments. The event is also a fundraiser that helps to support North Country nonprofits.
     Proceeds from this family-fun event provide funding for Watertown Sunrise Rotary and a North Country nonprofit organization that, through a competitive grant selection process, is awarded a Watertown Sunrise Rotary Foundation Taste of the Town grant.
     Watertown Sunrise Rotary's main objective is service to the community, in the workplace, and around the globe. Local projects funded and serviced by the club include playgrounds, park beautification, a summer camp for developmentally challenged children, holiday parties for underprivileged children, support of local scholarships, and various nonprofit and community donations.
About the Northern New York Community Foundation
     Since 1929, the Northern New York Community Foundation has invested in improving and enriching the quality of life for all in communities across Jefferson, Lewis, and St. Lawrence counties.
     Through partnerships with businesses and organizations, charitable foundations, and generous families and individual donors, the Community Foundation awards grants and scholarships from an endowment and collection of funds that benefit the region. Its commitment to donors helps individuals achieve their charitable objectives now and for generations to come by preserving and honoring legacies of community philanthropy while inspiring others.
     The Community Foundation is a resource for local charitable organizations, donors, professional advisors and nonprofit organizations. It also works to bring people together at its permanent home in the Northern New York Philanthropy Center to discuss challenges our communities face and find creative solutions that strengthen the region and make it a great place to live, work, and play.