Grant Supports Intern for Thomas Memorial AME Zion Church History Project
     WATERTOWN — While a Community Foundation grant helps document and preserve the history of an important city landmark, a recently established charitable fund will aid efforts to restore the Thomas Memorial AME Zion Church on Morrison Street.
     A $2,250 grant awarded to the Preservation League of New York State is funding a summer intern to research, document and produce a comprehensive history of the church, which has deep ties as an African American church with connections to the Underground Railroad.  
     "We welcome this opportunity to be part of the efforts to explore ways to see this important piece of our history preserved for future generations," said Rande Richardson, Community Foundation executive director. "We recognize that there is a long road ahead for this effort, but we want to be a resource to help better position them for additional support from a variety of sources."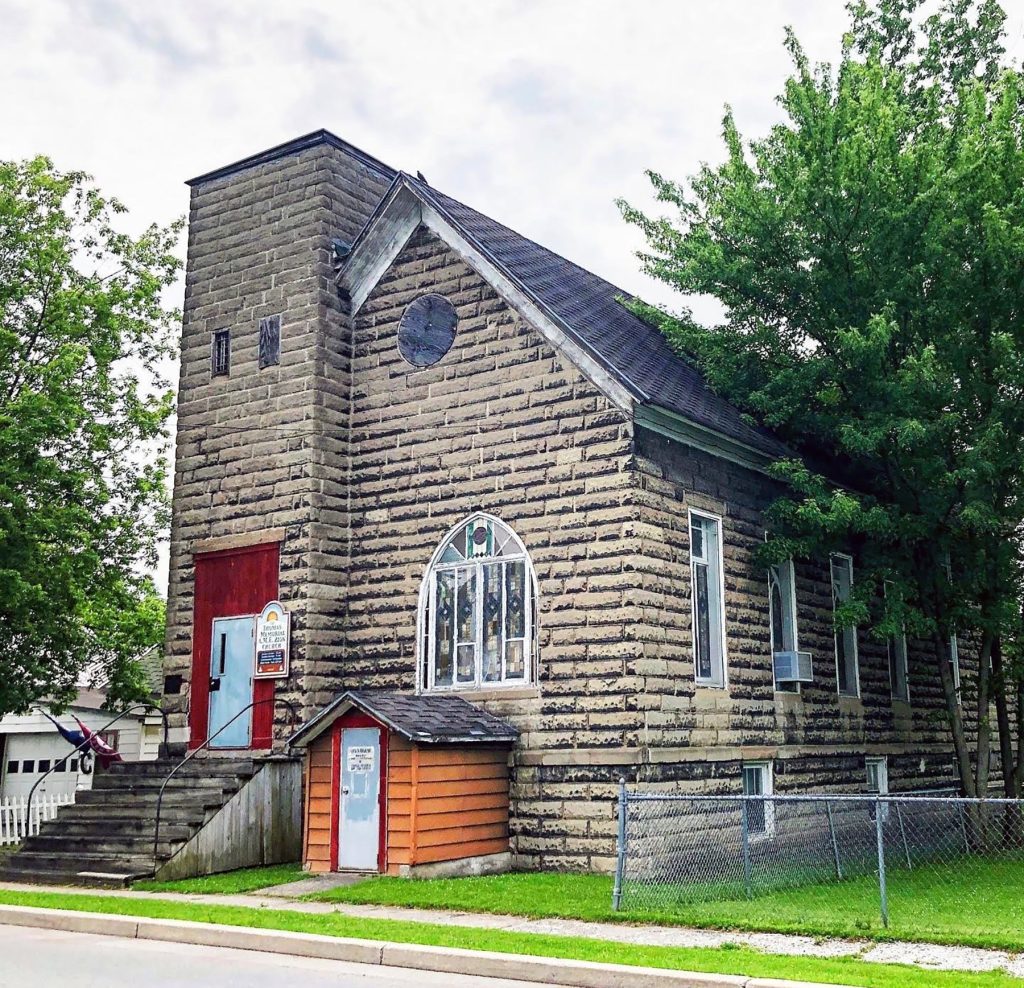 The Morrison Street church was erected in 1909 and had consistent worship services until 2012. It has been without an on-site caretaker since 2017. The church still owns the building, but Neighbors of Watertown has served as its caretaker, assessing the building, and working with the state to improve other structural issues. An active local coalition is working with Neighbors to prioritize improvements to the church for preservation.
     After the Preservation League listed Thomas Memorial AME Zion Church as a targeted historical site to preserve, officials engaged the Community Foundation for support.
     The organization hired an intern earlier this summer who had been working with the local coalition to compile research and conduct interviews with former church members and those who have connections with the property.
     They anticipate up to 10 weeks to complete the research project. The finished product may be used to help secure future funding for restoration work or be used to complement the North Country's rich history.
     In July, a local coalition, in partnership with The People's Community Development Corporation, Syracuse, established a charitable fund at the Community Foundation to encourage additional support for the preservation, restoration, and renewal of the church.
     To support the church restoration project, access secure online giving at bit.ly/AME-Zion-Church-Fund, or mail your gift made payable to Northern New York Community Foundation, ATTN: Thomas Memorial AME Zion Church, 131 Washington St., Watertown, NY 13601.
About the Northern New York Community Foundation
     Since 1929, the Northern New York Community Foundation has invested in improving and enriching the quality of life for all in communities across Jefferson, Lewis, and St. Lawrence counties.
     Through partnerships with businesses and organizations, charitable foundations, and generous families and individual donors, the Community Foundation awards grants and scholarships from an endowment and collection of funds that benefit the region. Its commitment to donors helps individuals achieve their charitable objectives now and for generations to come by preserving and honoring legacies of community philanthropy while inspiring others.
     The Community Foundation is a resource for local charitable organizations, donors, professional advisors and nonprofit organizations. It also works to bring people together at its permanent home in the Northern New York Philanthropy Center to discuss challenges our communities face and find creative solutions that strengthen the region and make it a great place to live, work, and play.