Grant Awards Totaling $13,500 Assist Efforts to Strengthen Arts, Culture, and Wellness in St. Lawrence County Community
    POTSDAM — Five nonprofit organizations serving residents of the greater Potsdam area will share more than $13,000 in grant support thanks to the generosity of the late John S. and Dorotha T. VanNess who continue to strengthen the community they selflessly served in their lifetimes.
     Through a series of new grant awards that impact the Potsdam area, John and Dorotha's commitment to the community endures. The John and Dorotha VanNess Family Fund of the Northern New York Community Foundation recently approved $13,500 in support for five nonprofits that deliver arts, culture, history, and wellness-based programs. 
     The family legacy fund is a permanent grantmaking fund that supports programs, activities, and initiatives that improve the quality of life in the Potsdam area. Mr. and Mrs. VanNess's daughter, Susan J. Sewall, established the fund at the Community Foundation in 2018 as a lasting tribute to her parents' service.
    "What is most encouraging is seeing the impact of the VanNess Family Fund growing each year," said Max DelSignore, Community Foundation assistant director. "Citizens of all ages will benefit from this year's range of grant awards. The family's devotion to the Potsdam area will resonate through these projects this year and through future support from their endowed legacy fund at the Community Foundation."
     This year's grant recipients are:
     Potsdam Public Museum — $5,000 to help refresh and modernize its facility through a series of upgrades. Grant funding will support purchase of a new exhibit display case and a scanner to digitize larger artifacts to preserve them and make them available in a searchable online database. 
     Bayside Cemetery Association — $2,500 to support a new phase of work to restore the structural integrity of the historic and locally quarried sandstone gates and towers at its property, which also serves as a popular community park connected to downtown Potsdam via a walking trail. Grant funding will help restore a plaque-bearing tower.
     St. Lawrence County Arts Council — $2,500 to help execute the 36th annual Studio Tour, which enhances community engagement and creative placemaking in the North Country community, with a particular focus on the Village of Potsdam. Funding will support marketing efforts, planning, and program development. 
     Potsdam Chamber of Commerce — $2,500 to support its bike rack sculptures project, which aims to promote community revitalization and beautification. The artistic and functional pieces encourage healthy lifestyles and environmentally friendly activities while creating a unique sense of place. Grant funding will support installation of two additional bike racks. 
     North Country Center for Yoga and Health — $1,000 to help develop a yoga program for fourth and fifth graders at St. Lawrence Elementary and AA Kingston Middle schools that will promote mindfulness, strength, flexibility, balance, and self-confidence in a non-competitive group setting. Funding will support 12 yoga classes for each grade level and necessary equipment.
     Mrs. Sewall created the family fund as part of her charitable legacy plans. Following her sudden passing in 2017, the VanNess Family Fund was established to recognize the family's long-standing commitment to improve the quality of life in the greater Potsdam area. Mrs. Sewall believed that strong and healthy communities help provide the backdrop from which many other aspects of community vibrancy and development can occur.
     The Community Foundation will announce the next application round next spring. Contact Kraig Everard, director of stewardship and programs, 315-782-7110, or kraig@nnycf.org, to learn more.
About the John and Dorotha VanNess Family Fund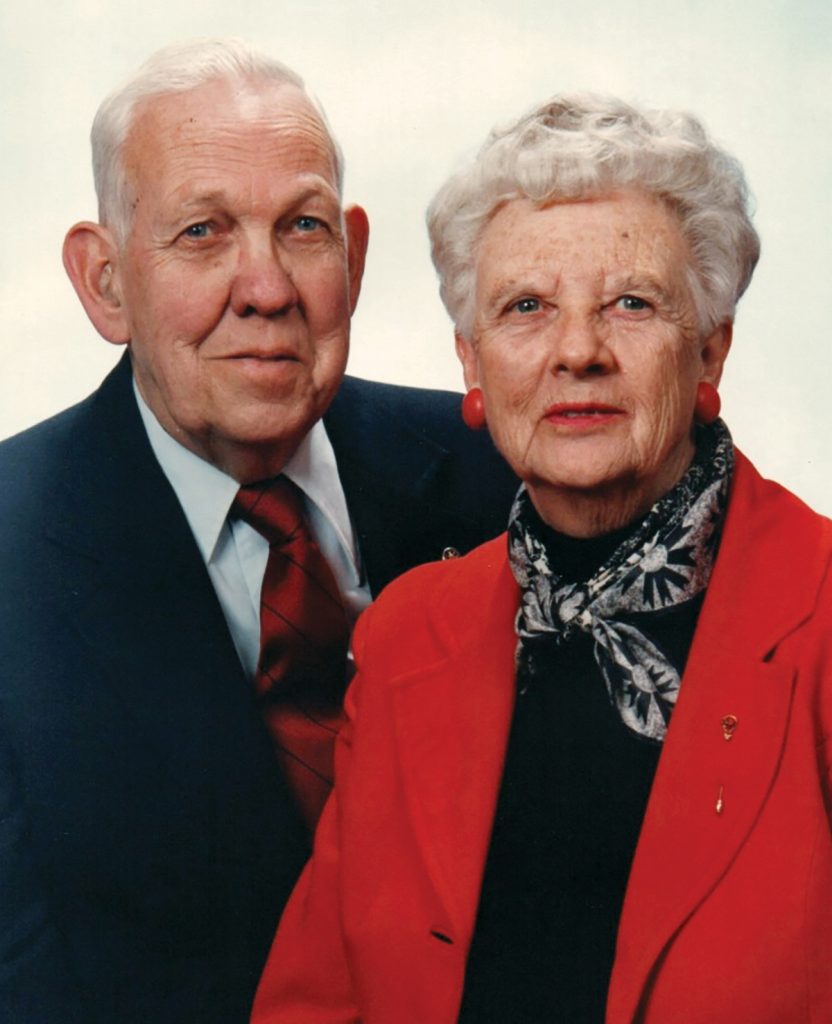 John S. VanNess was active in Potsdam government and served as village mayor from 1955 to 1961. He also held leadership positions with the Potsdam Chamber of Commerce, Potsdam Rotary Club and
was a trustee at Paul Smith's College. 
     Dorotha Ticknor VanNess began teaching at Potsdam High School in 1939 and later joined her husband in the management of Sunshine Stores. She served as president of the Canton-Potsdam Hospital Guild and was an active member of Potsdam United Methodist Church.
     Their daughter, Susan J. Sewall, admired her parents' public service and commitment to improving the place they loved. Before her untimely passing in 2017, she made plans to establish this fund as a way to forever honor them.
About the Northern New York Community Foundation
     Since 1929, the Northern New York Community Foundation has invested in improving and enriching the quality of life for all in communities across Jefferson, Lewis, and St. Lawrence counties.
     Through partnerships with businesses and organizations, charitable foundations, and generous families and individual donors, the Community Foundation awards grants and scholarships from an endowment and collection of funds that benefit the region. Its commitment to donors helps individuals achieve their charitable objectives now and for generations to come by preserving and honoring legacies of community philanthropy while inspiring others.
     The Community Foundation is a resource for local charitable organizations, donors, professional advisors and nonprofit organizations. It also works to bring people together at its permanent home in the Northern New York Philanthropy Center to discuss challenges our communities face and find creative solutions that strengthen the region and make it a great place to live, work, and play.